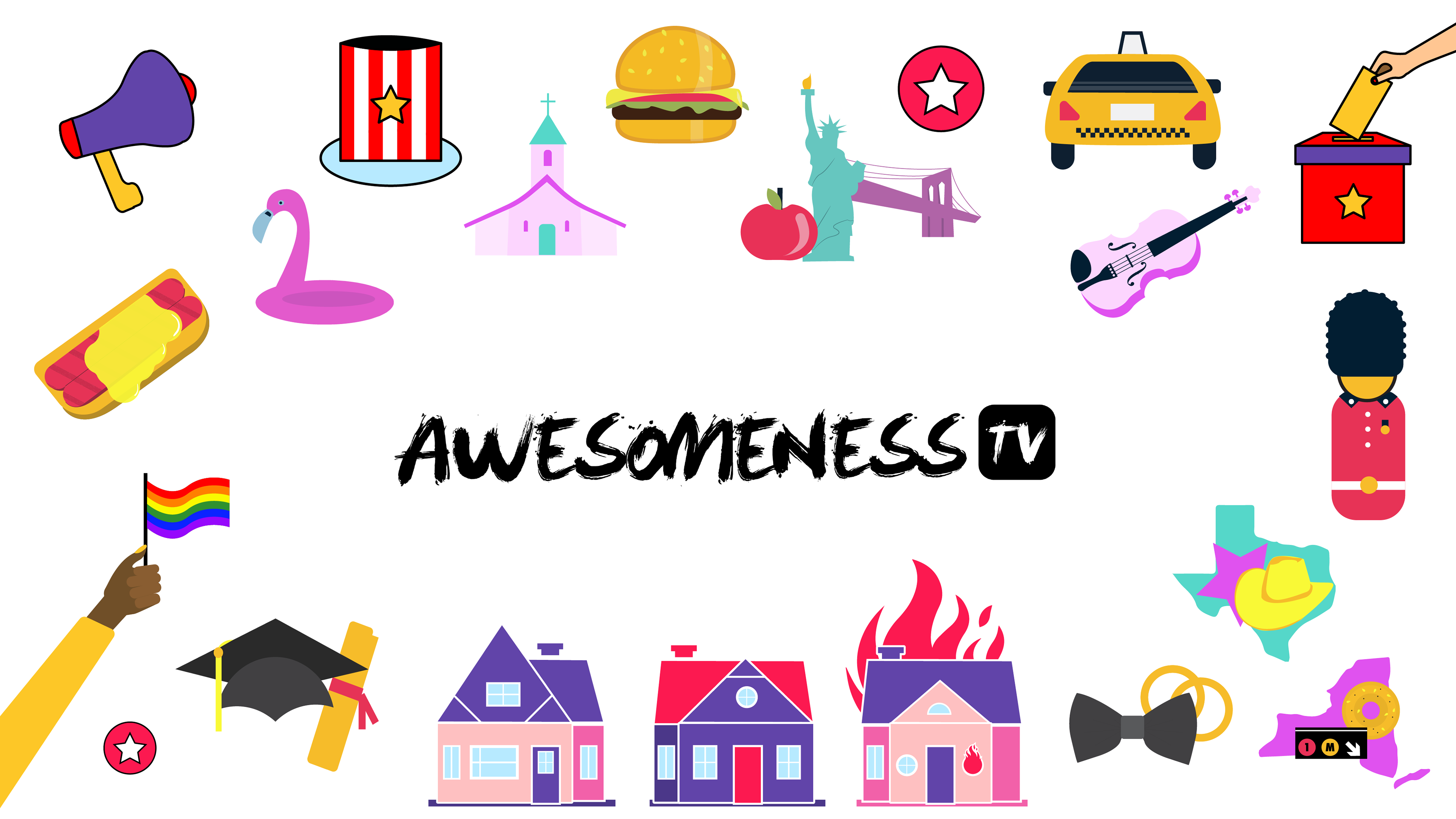 I started freelancing with ViacomCBS under AwesomnessTV prior to graduation, and continued working with them through the summer of 2020. 
During my time there I was able to work on various campaigns, each with their own style guide. I was able to work directly with creative leads and producers to reach the final designs. Most projects had a day's deadline and were done at the same time as others. 
I learned so much with ATV including effective communication with professional designers (with a three hour time difference), to be a better illustrator and designer, and so much more.
The work I produced was used on the ATV social media channels, notably Instagram. 
In addition to the campaigns listed below, I was able to work on:
Nikki & Gabi
Daily Report
Hold the Phone
Quince Bosses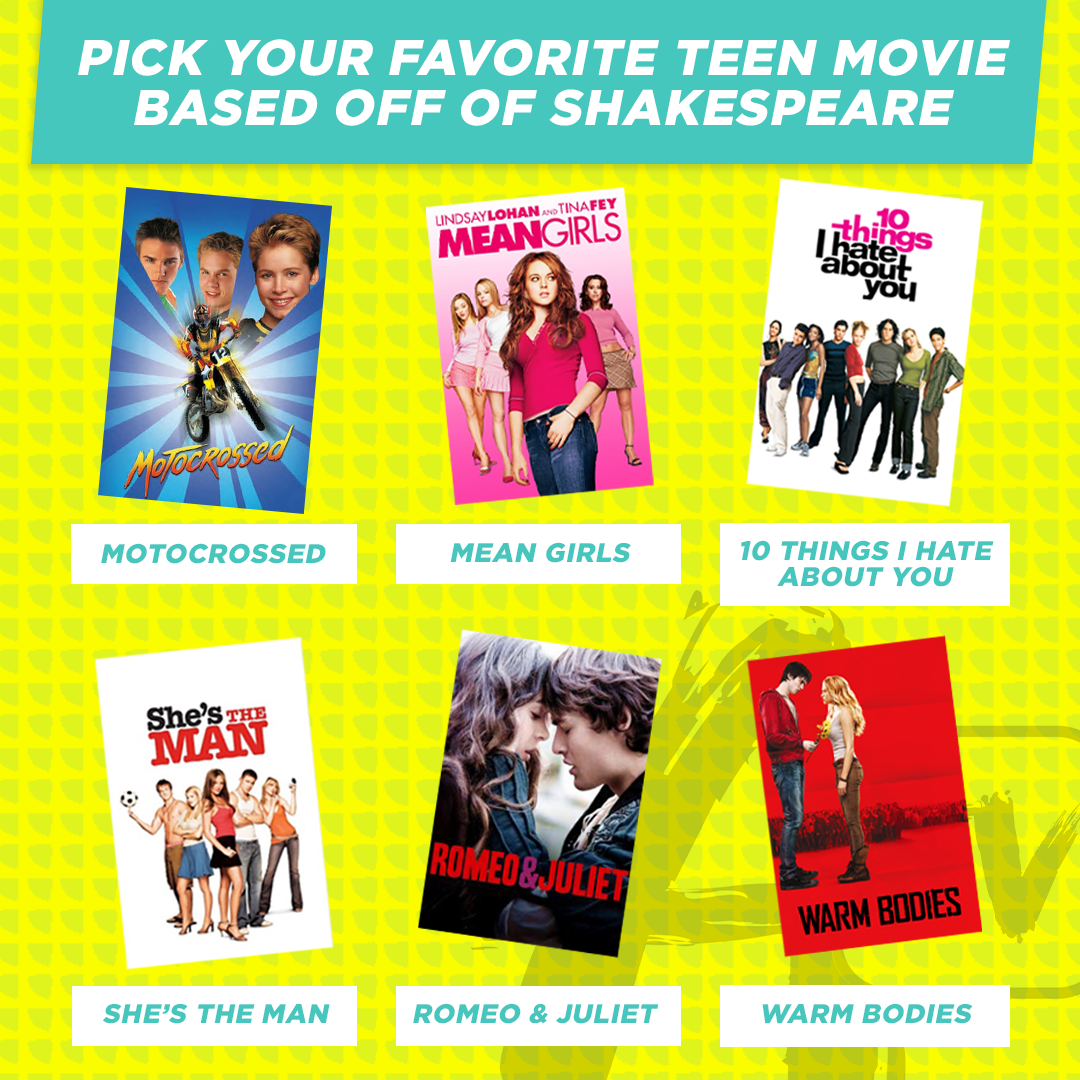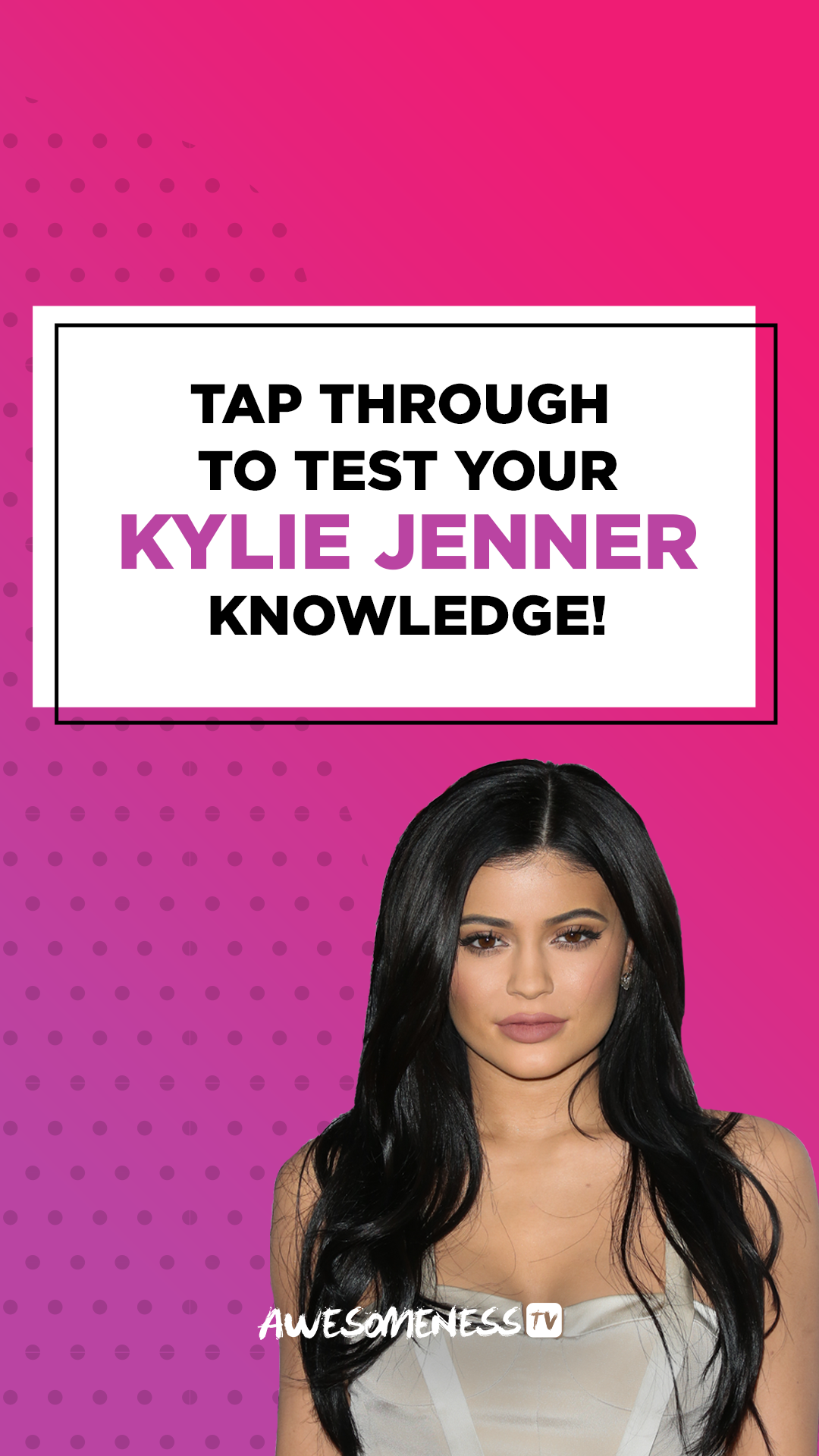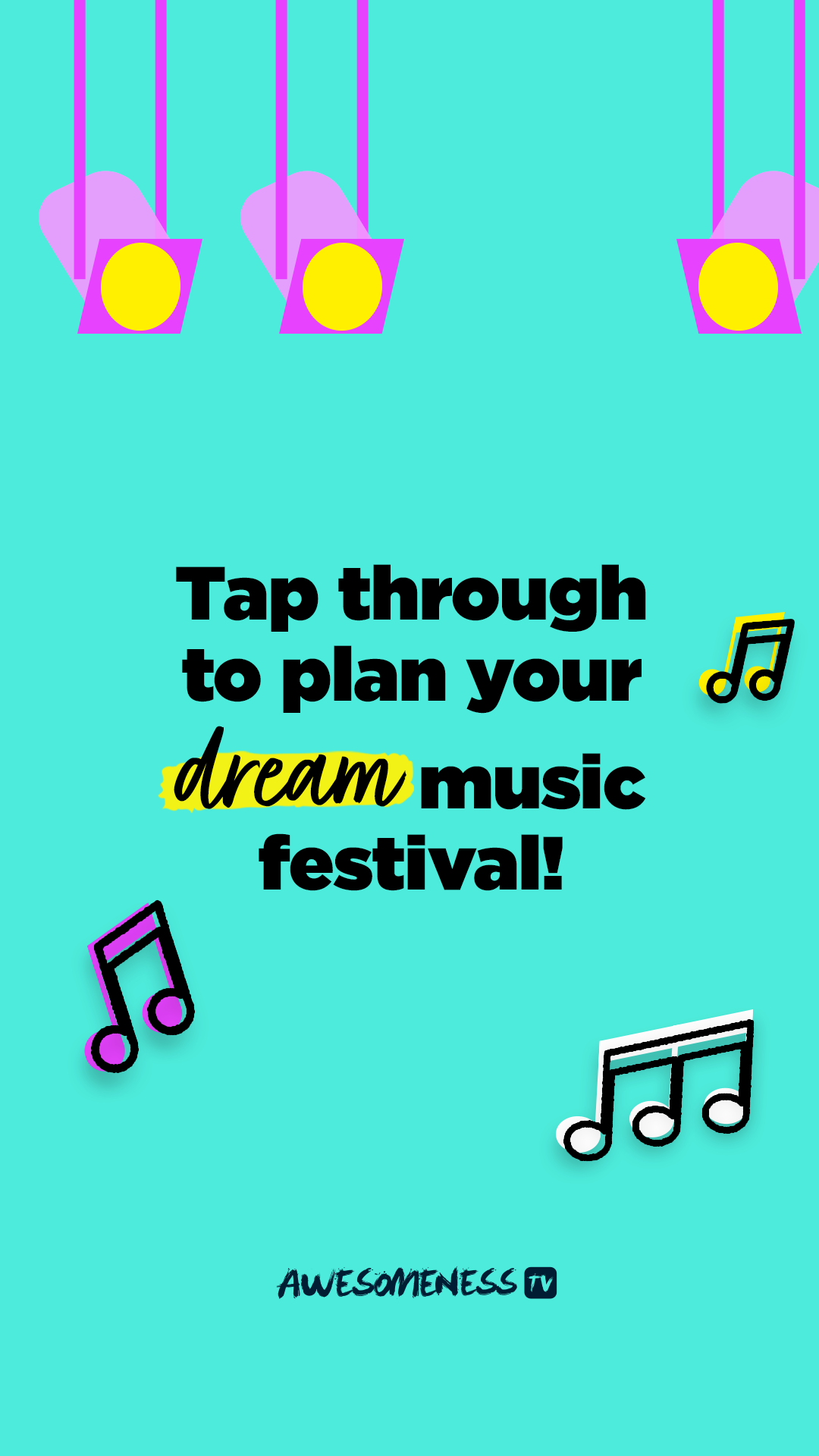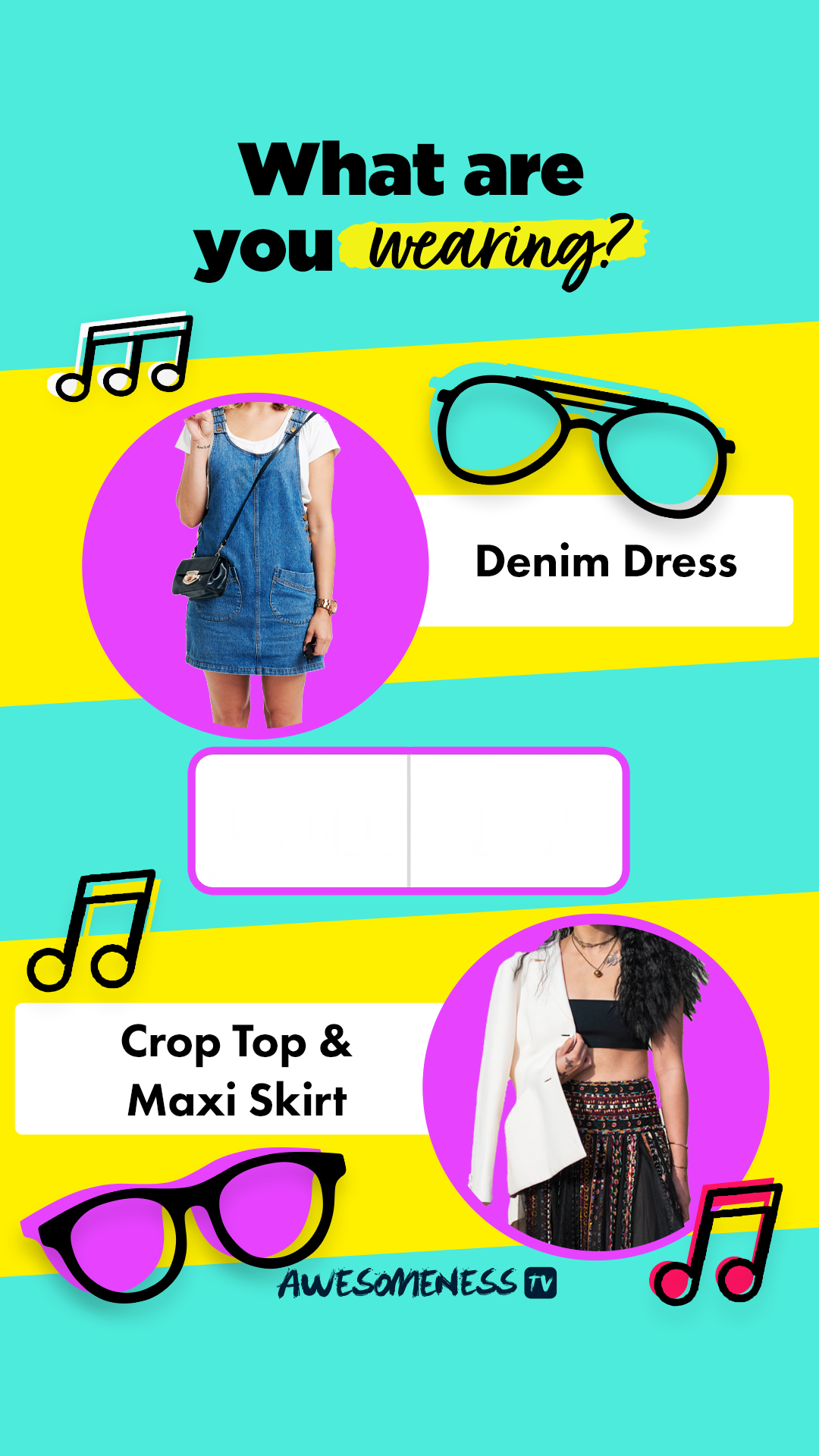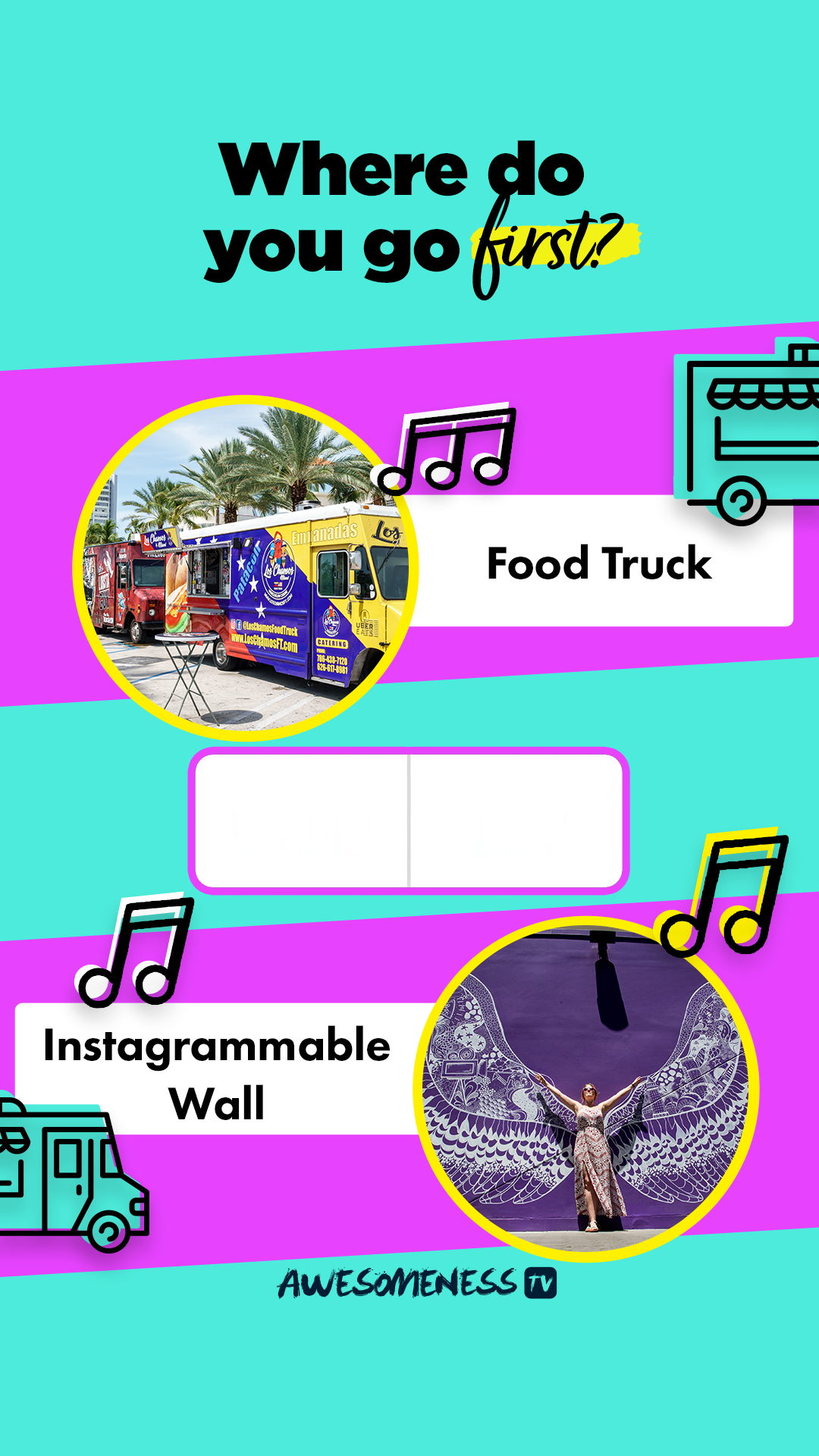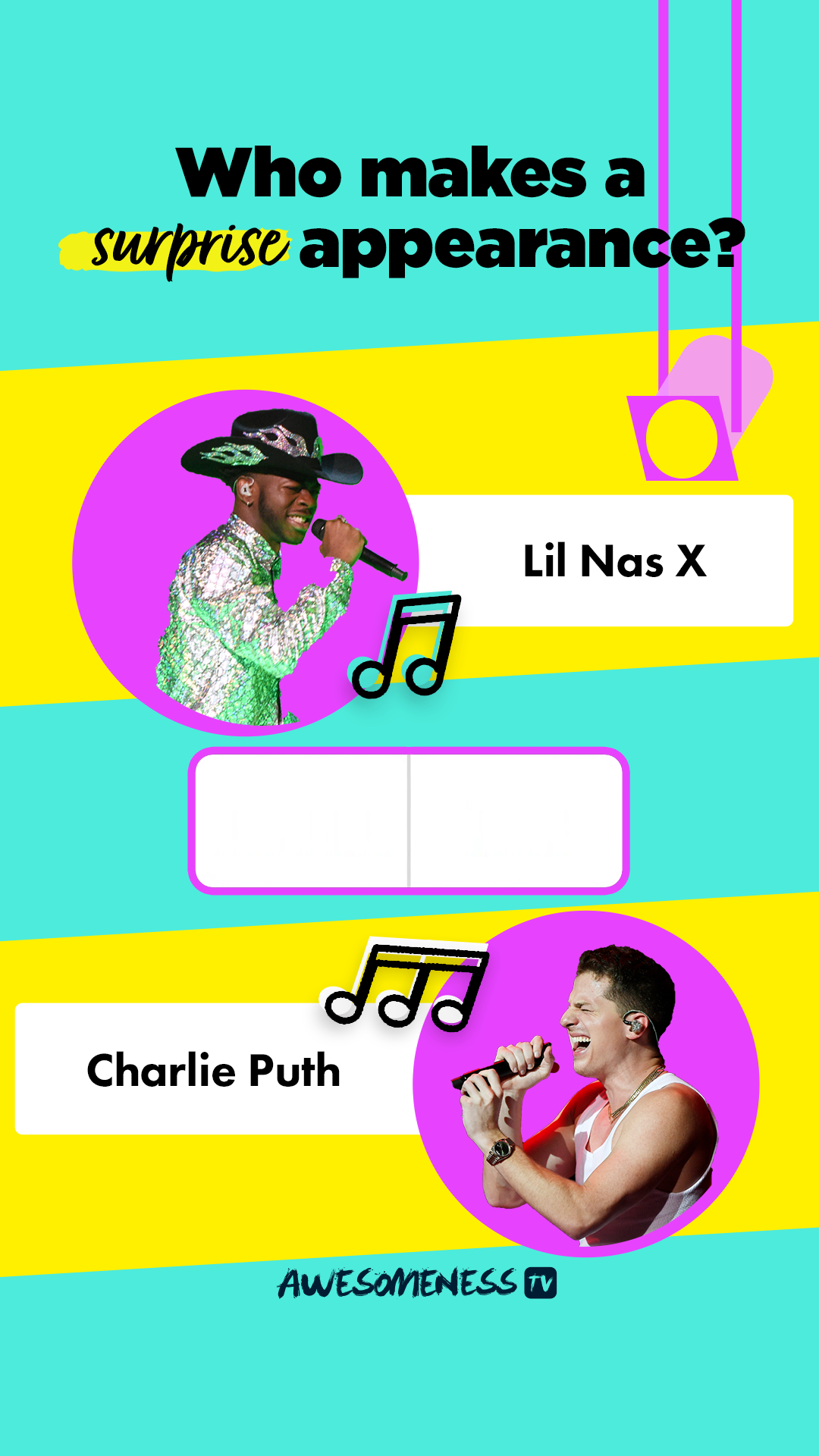 It was an absolute honor to work on some content for Pride Month. I worked with provided copy and existing rainbow style elements to produce this carousel that maintains the provided style guide.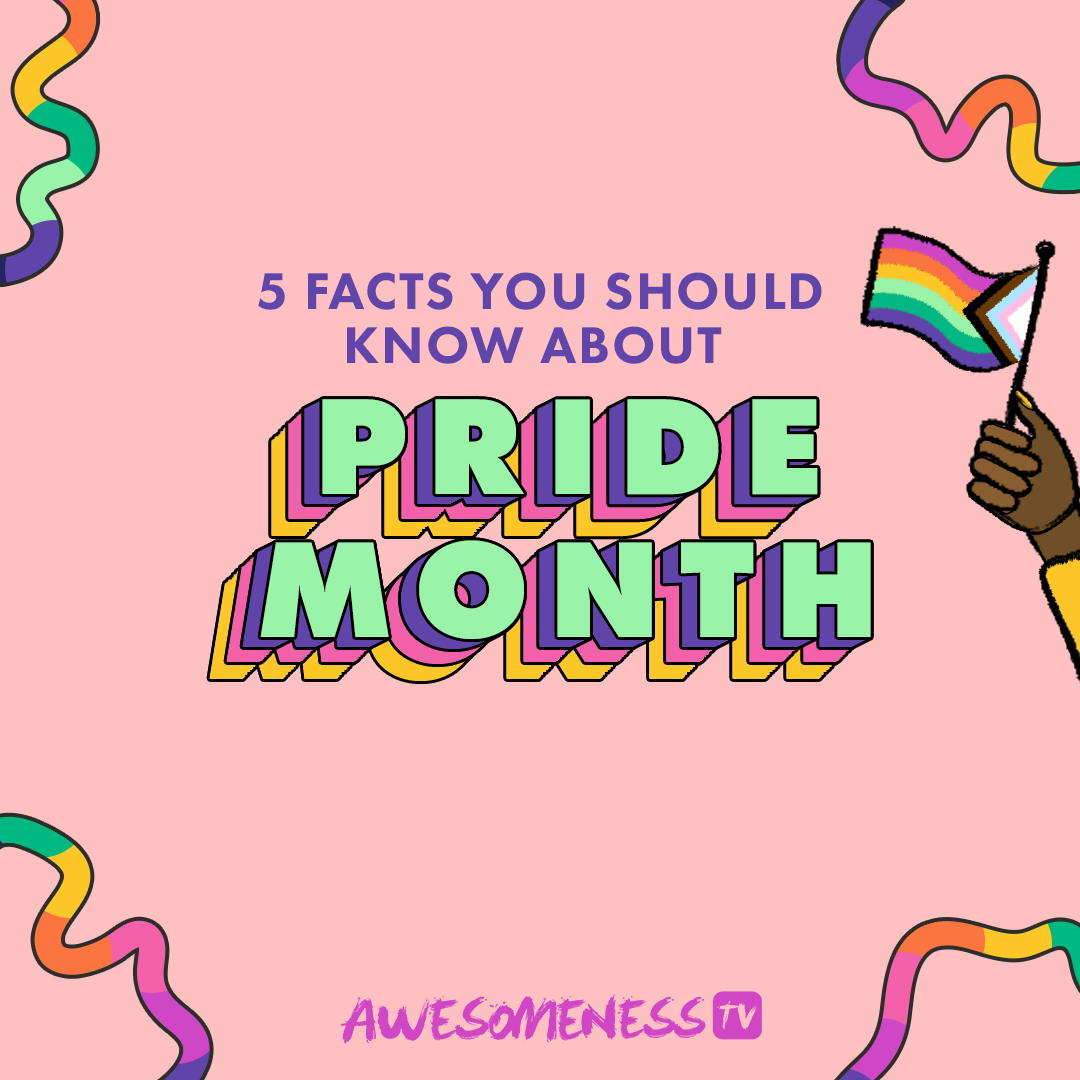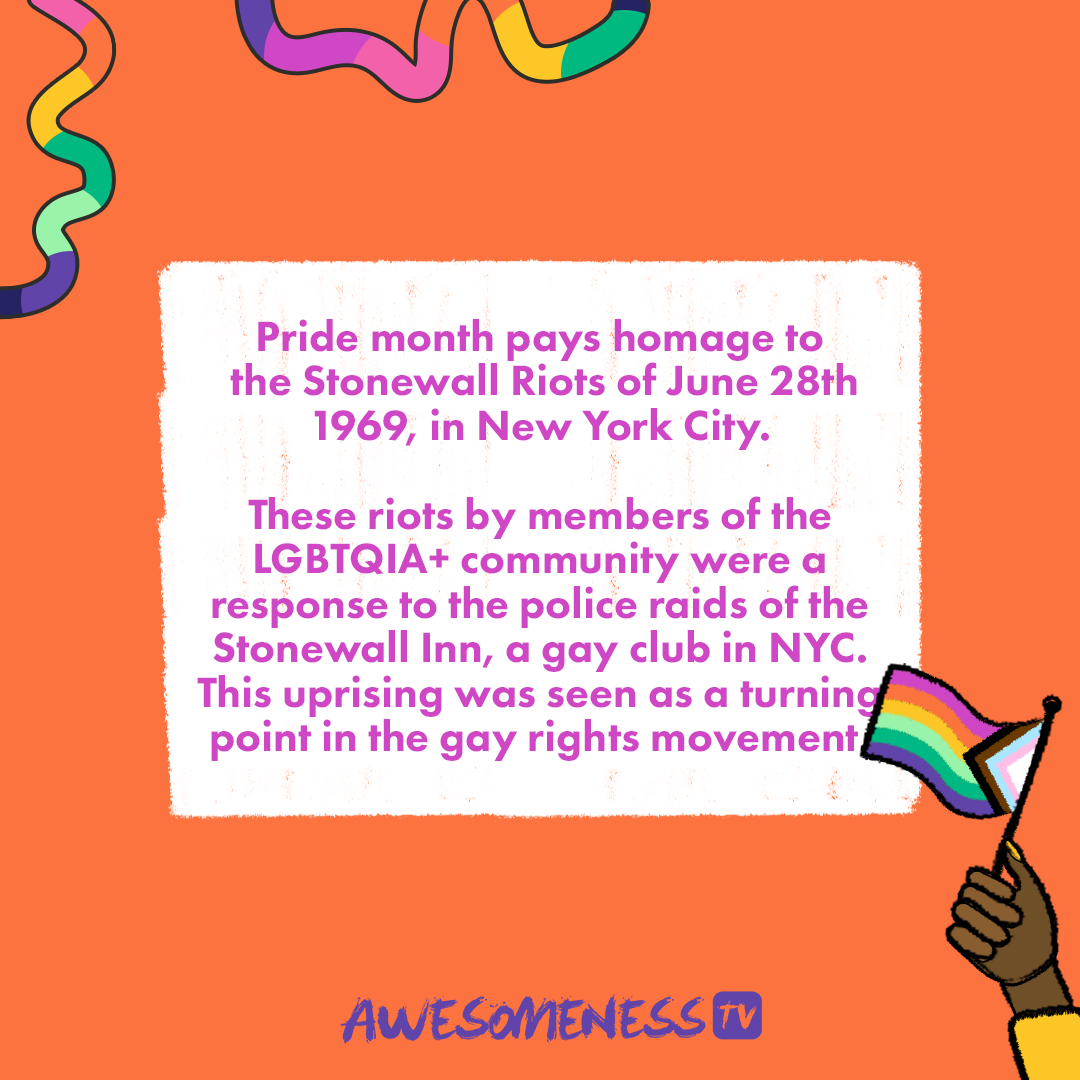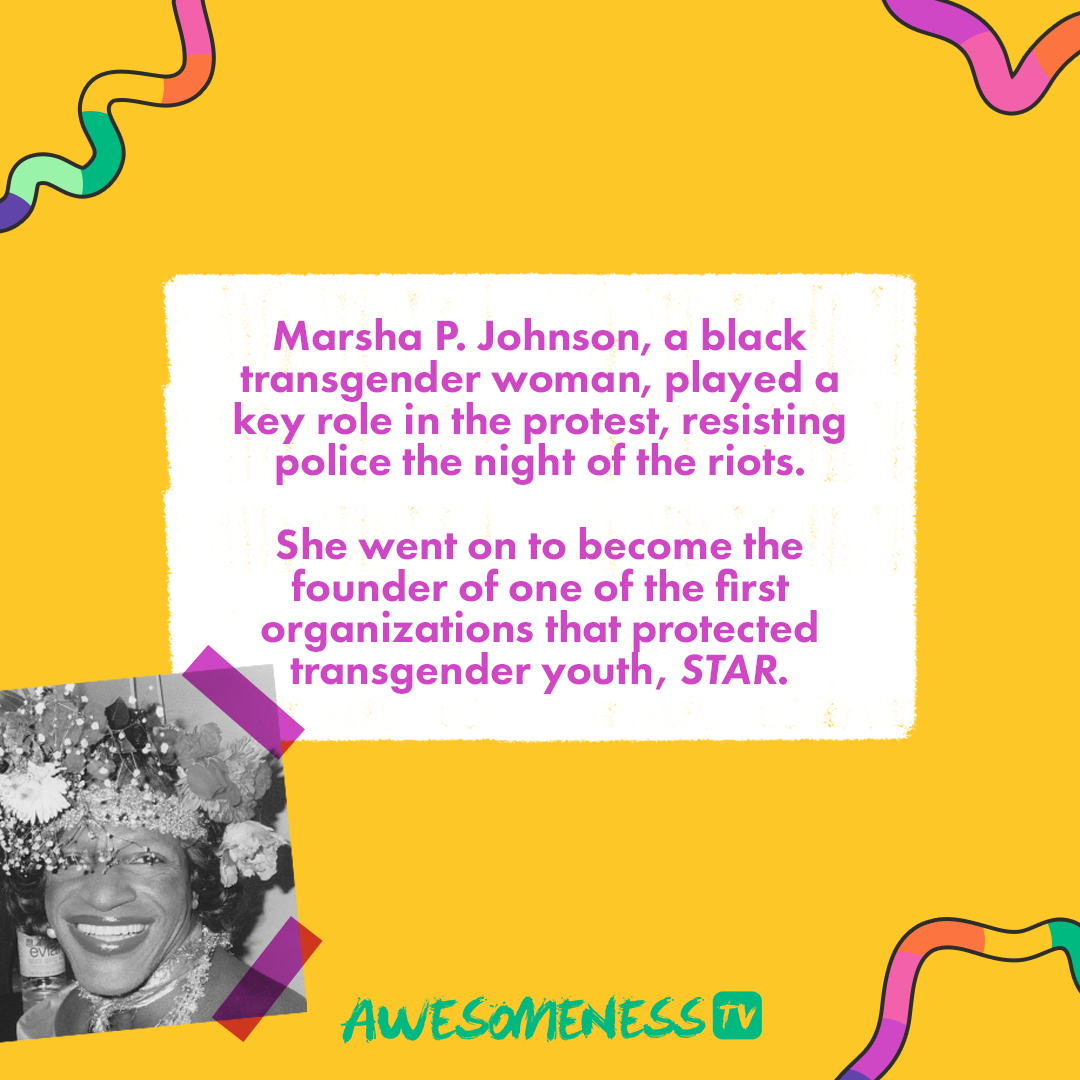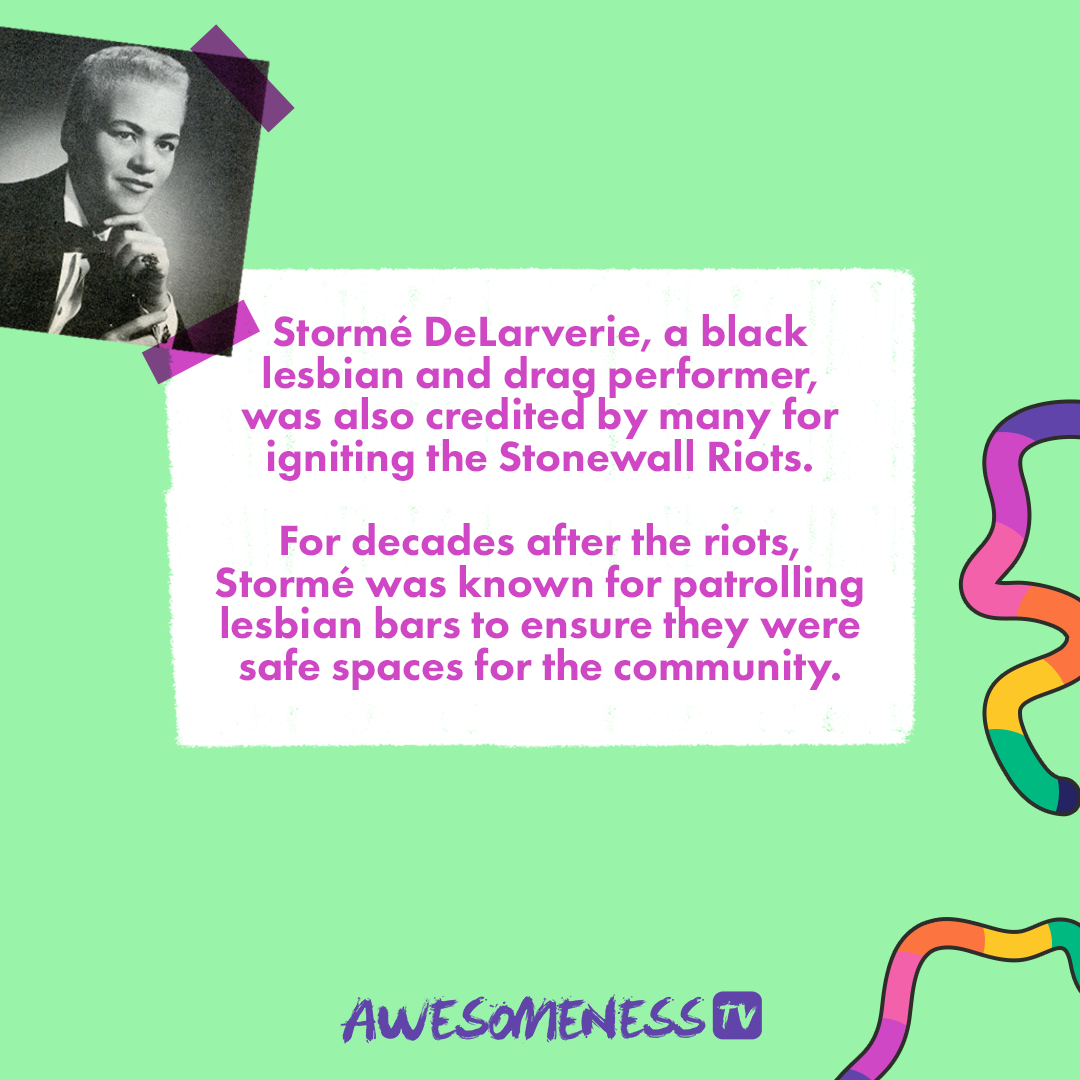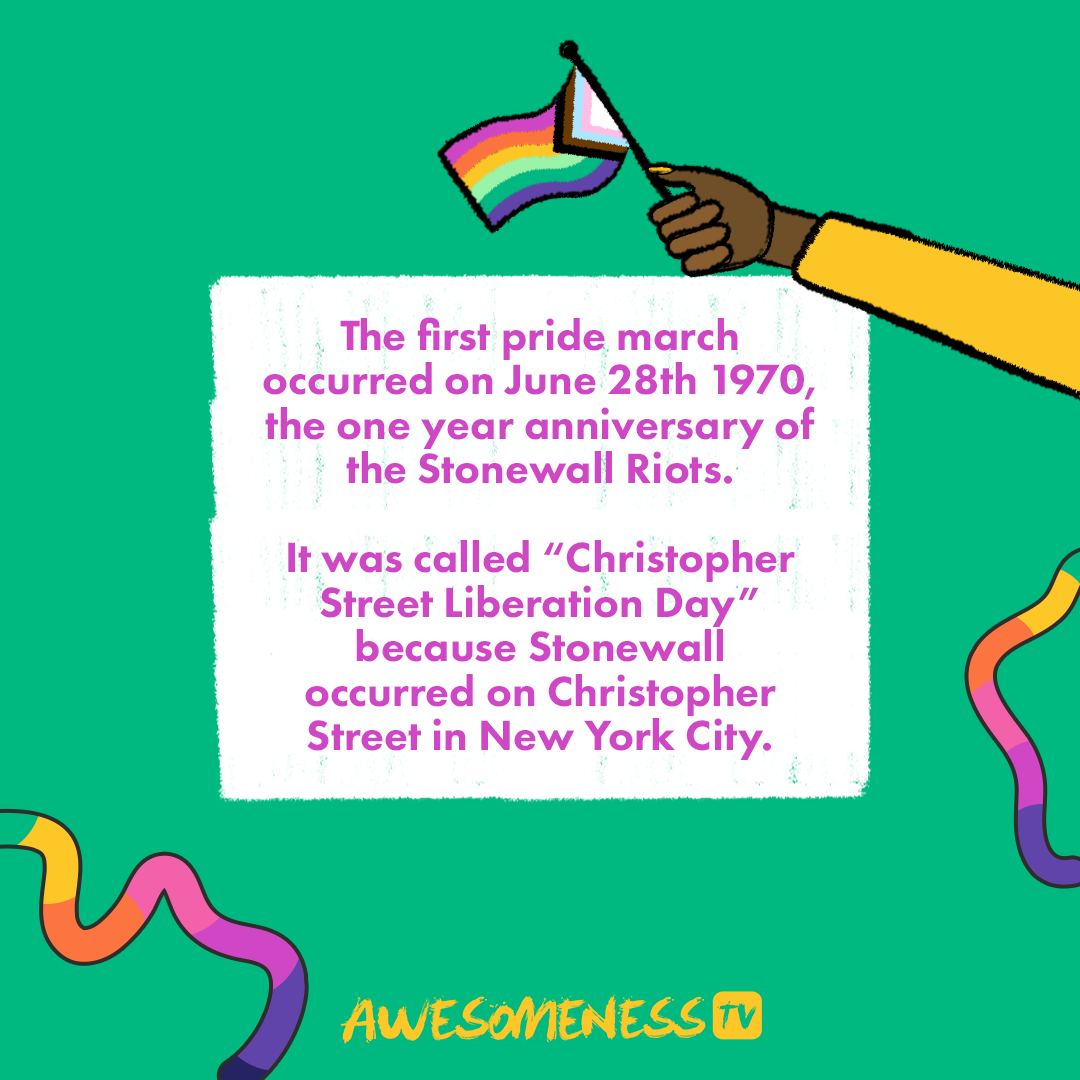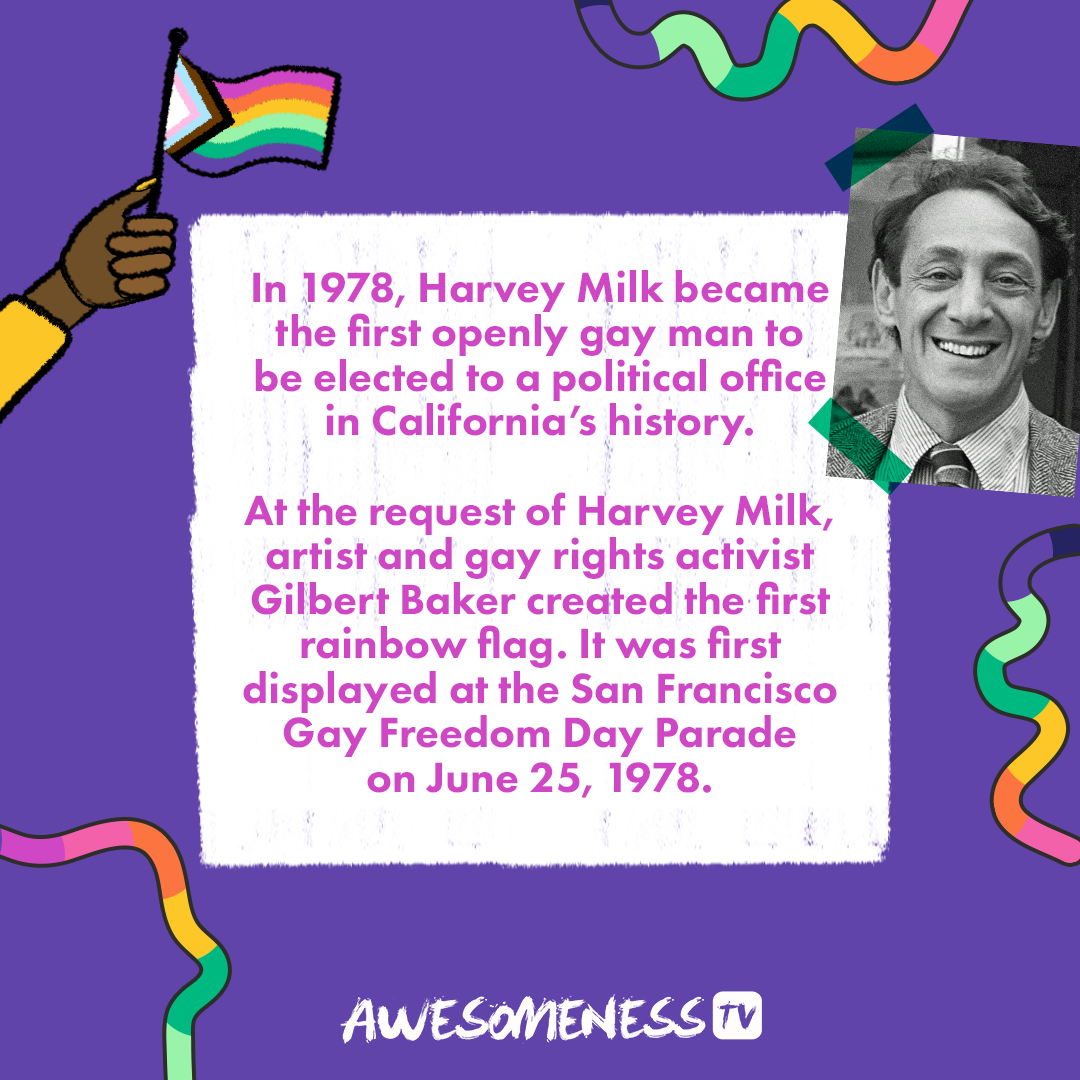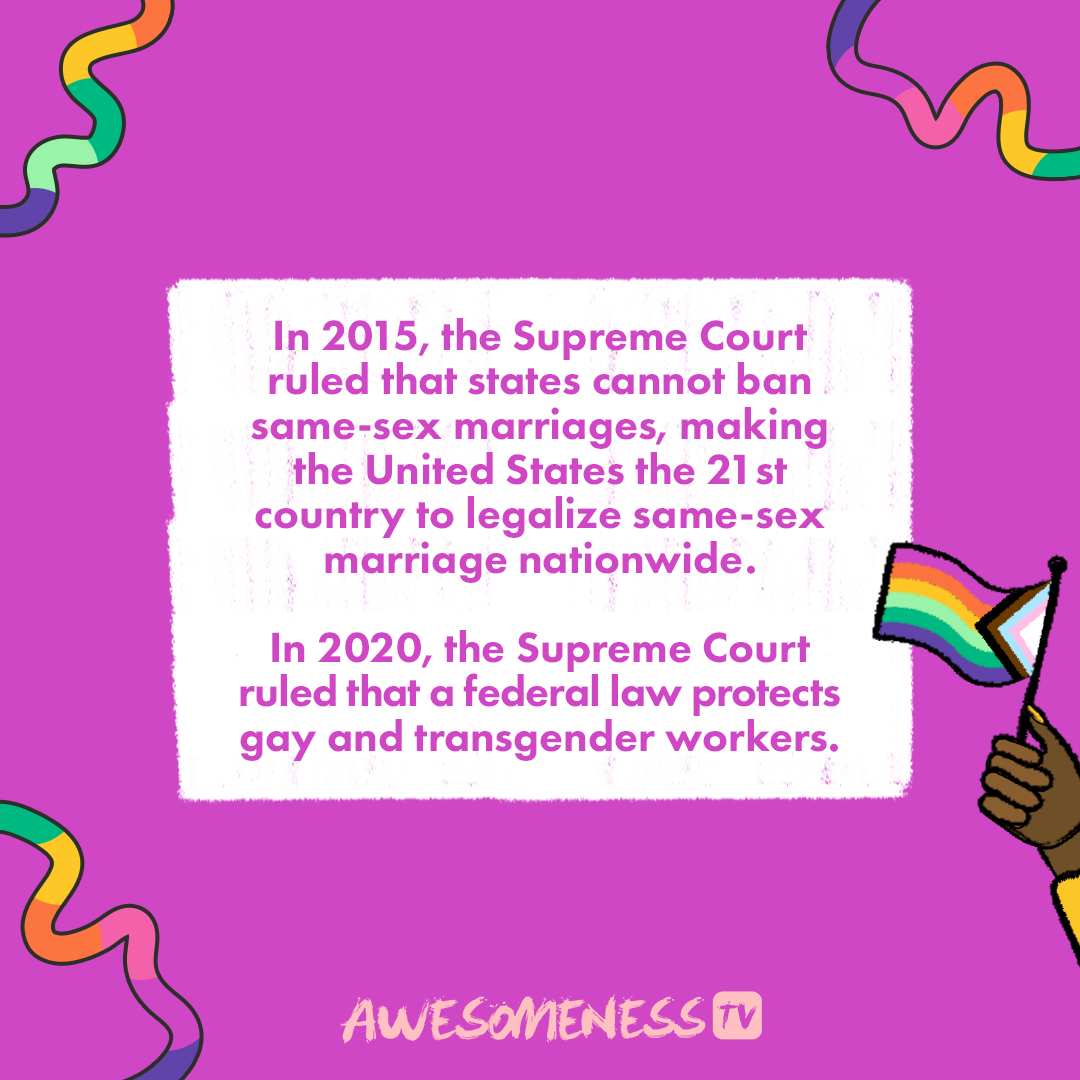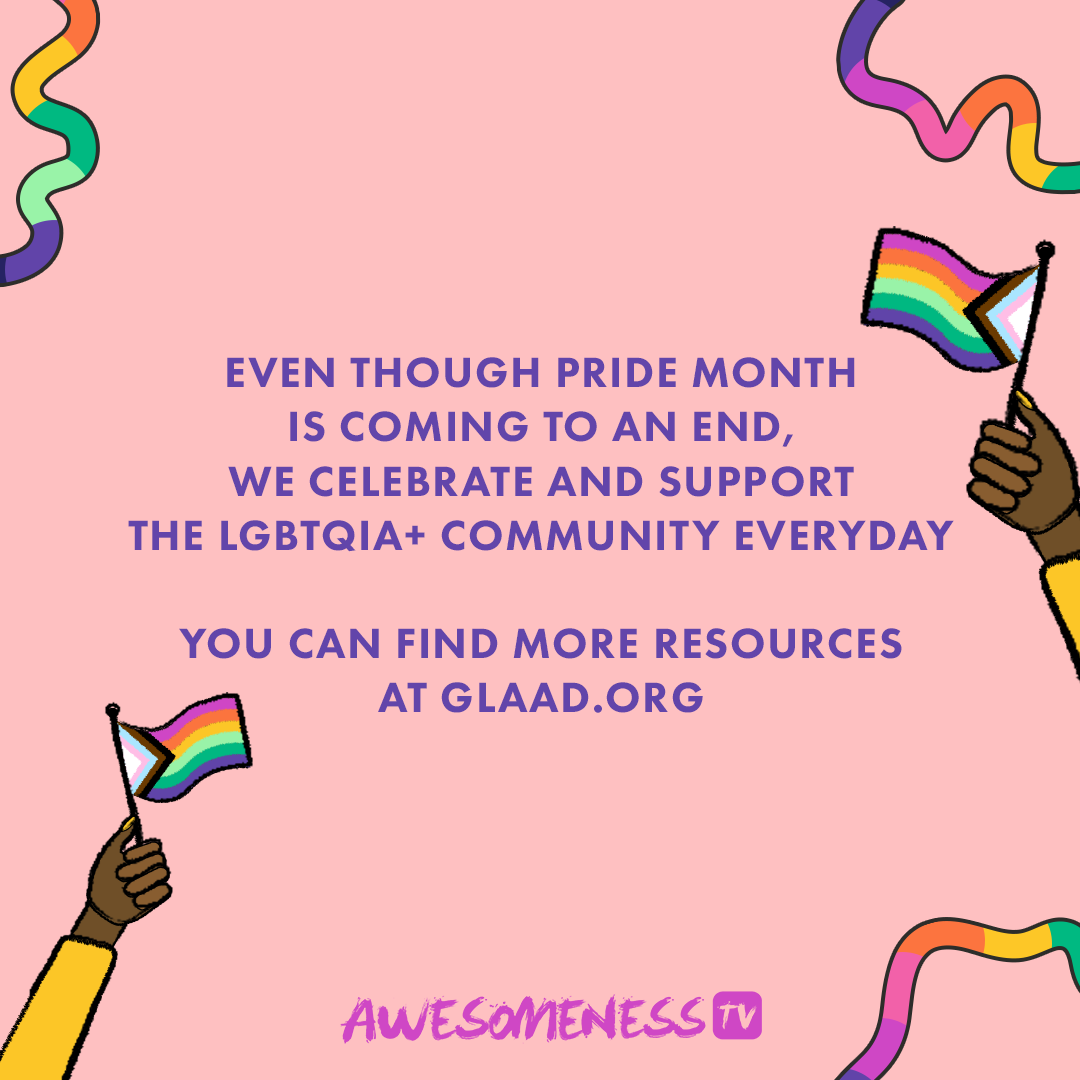 Along with Pride Month, I was honored to be able to work on more educational posts on social justice such as these.
Both of these projects went through many edits and iterations with producers, and it was amazing to see my illustrations and design work contain such strong messages and reach so many young viewers.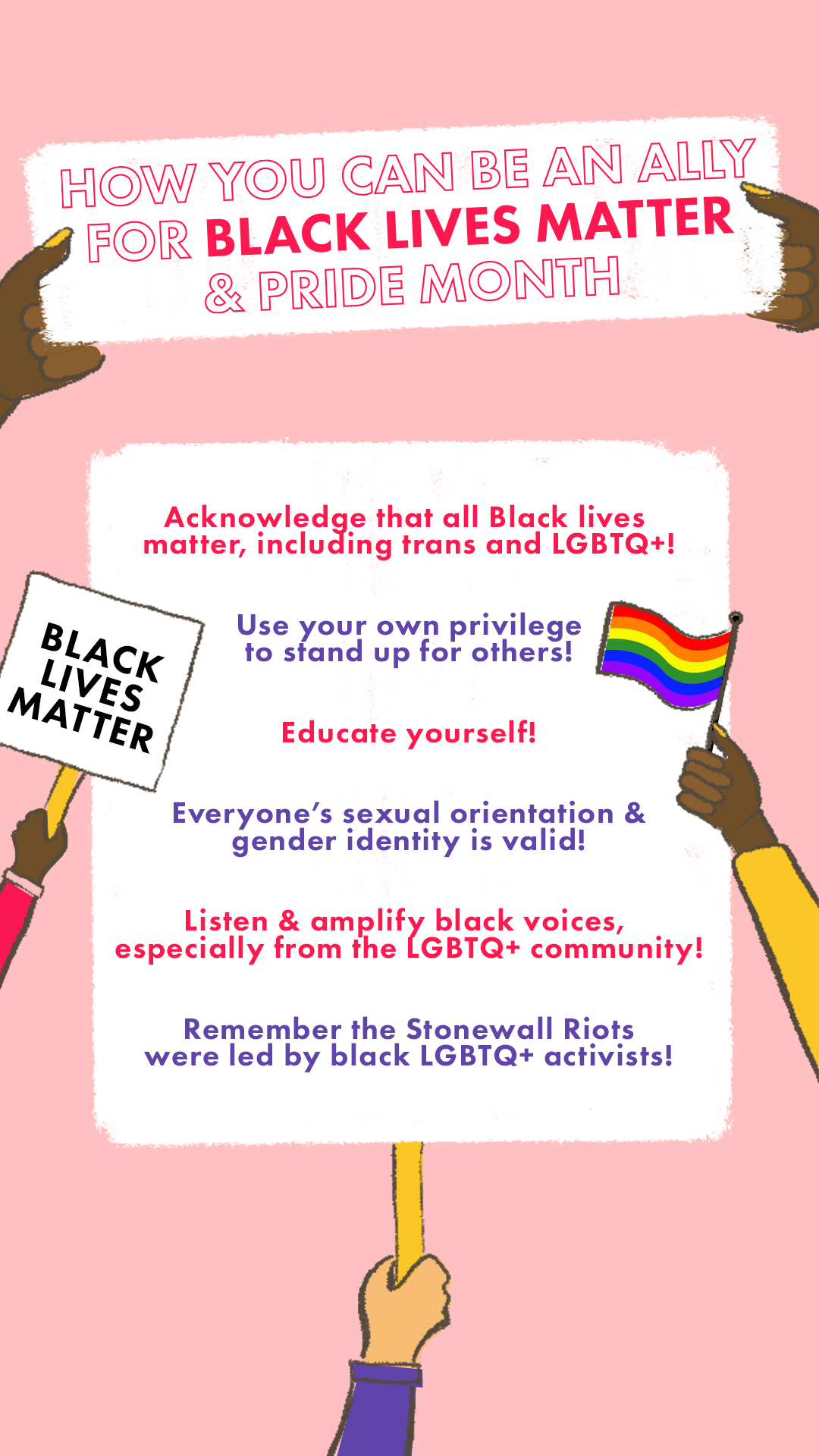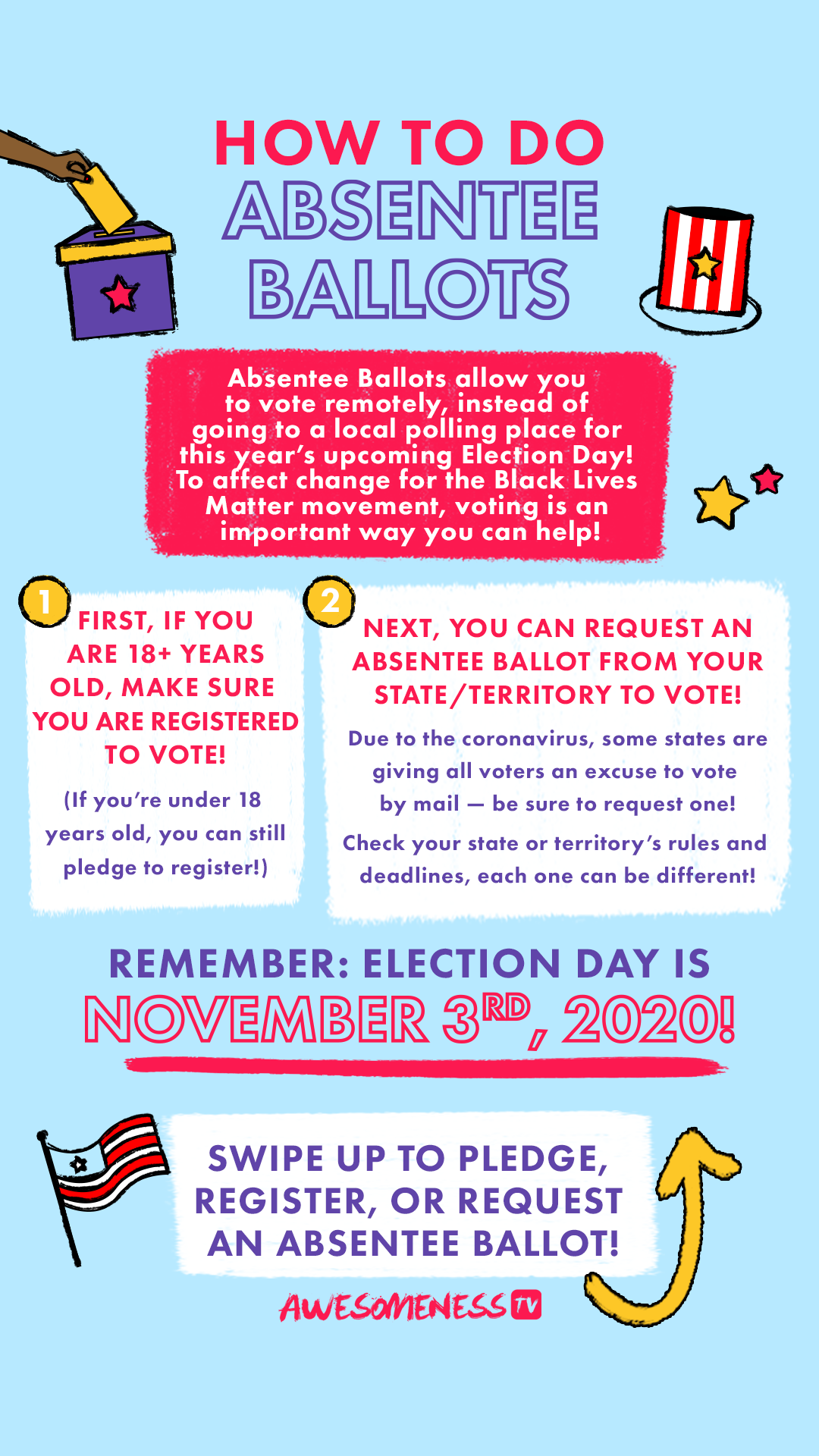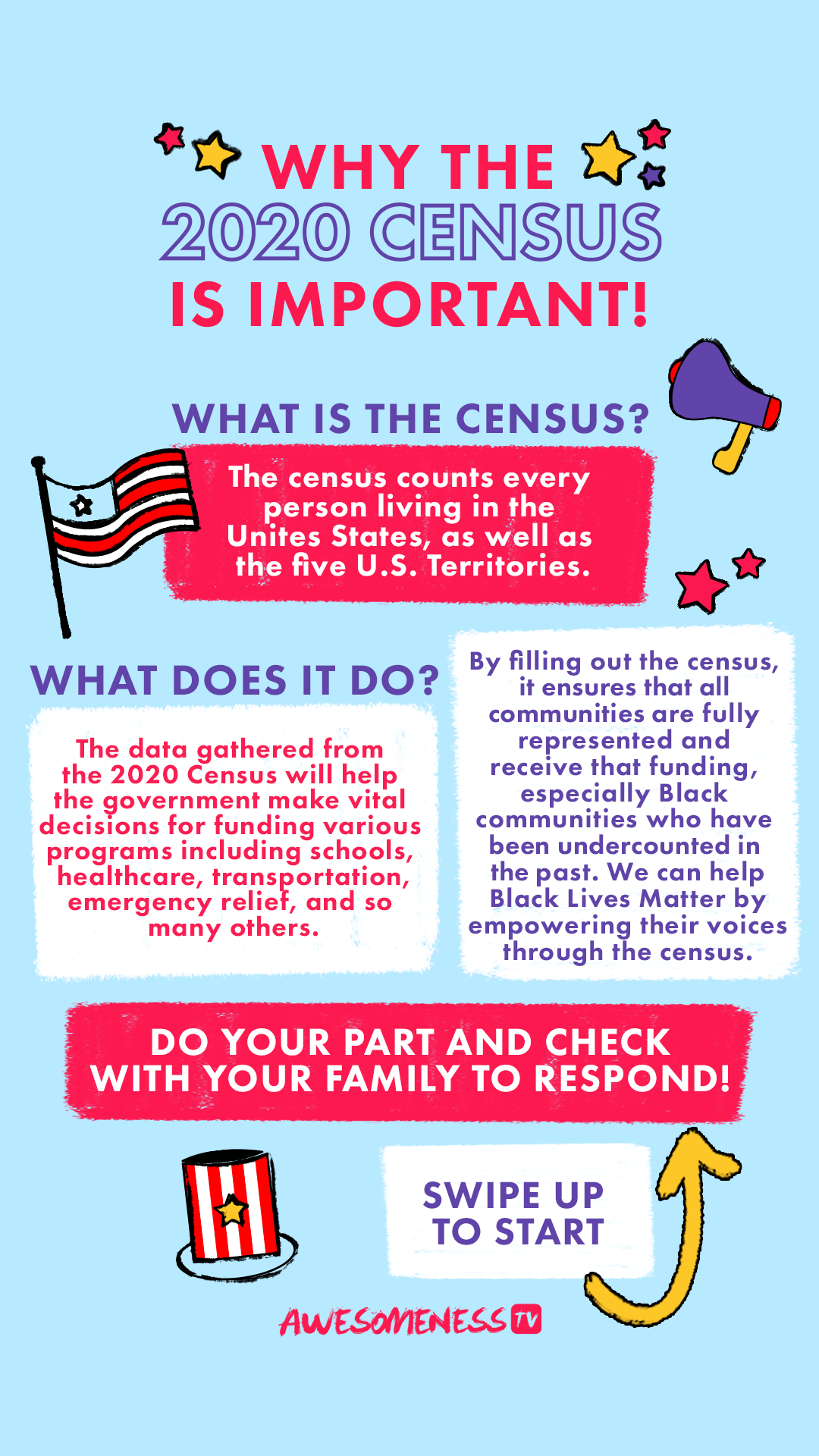 I worked on many pieces for this campaign, and this invitation serves as a great summary of the work I did for it. I developed icons with the punch of pink glitter, and organized the copy and icons both for the square Instagram feed format and for the Instagram stories format.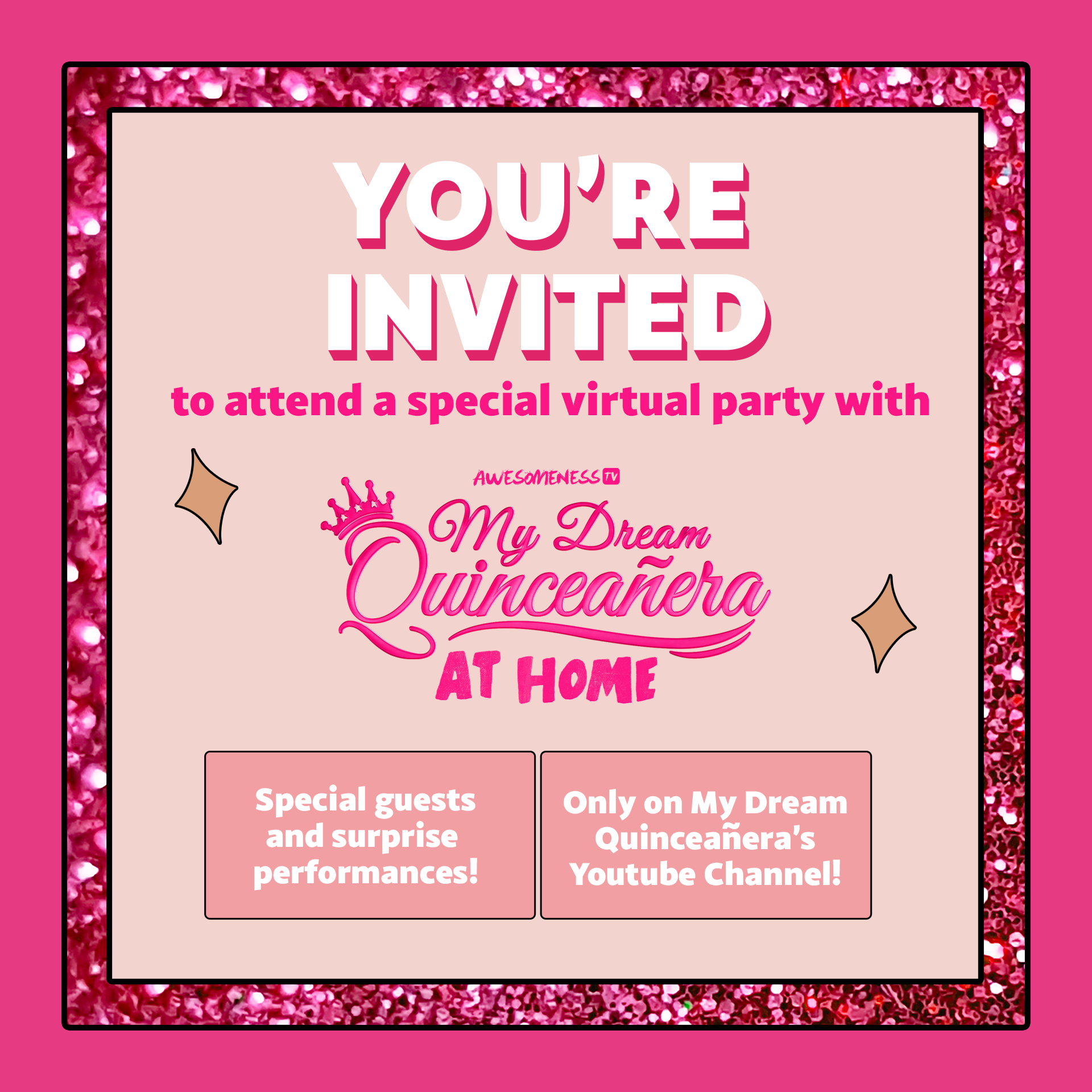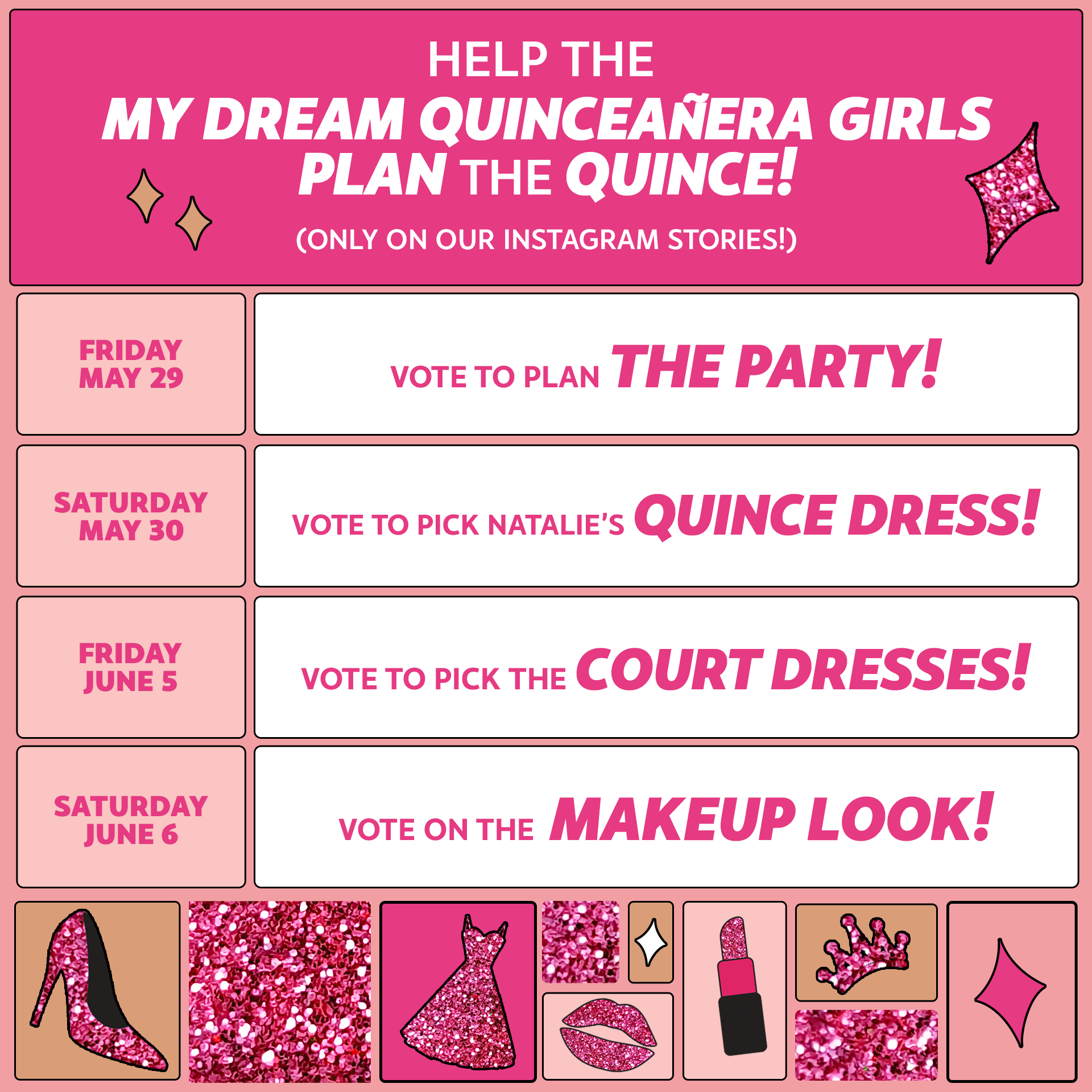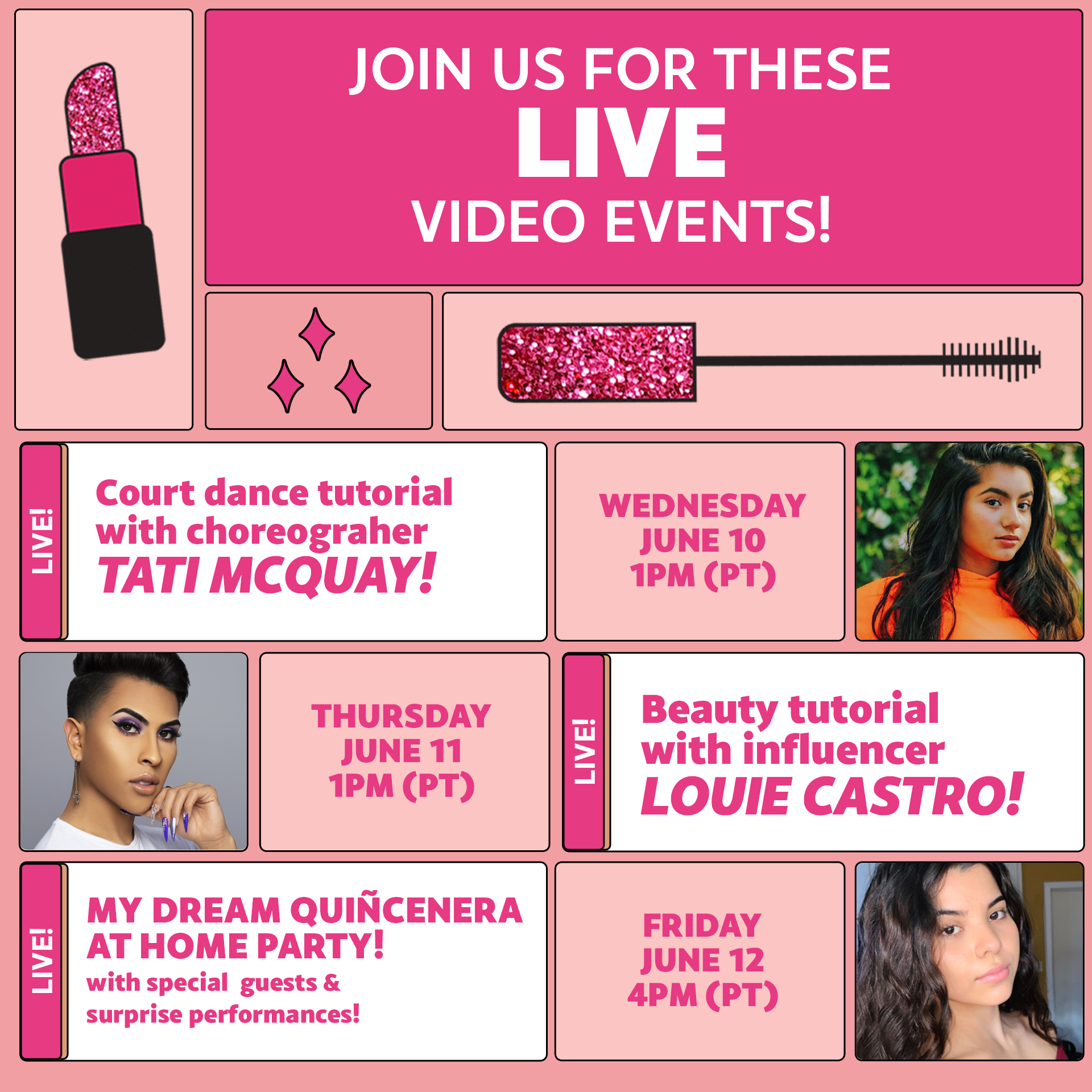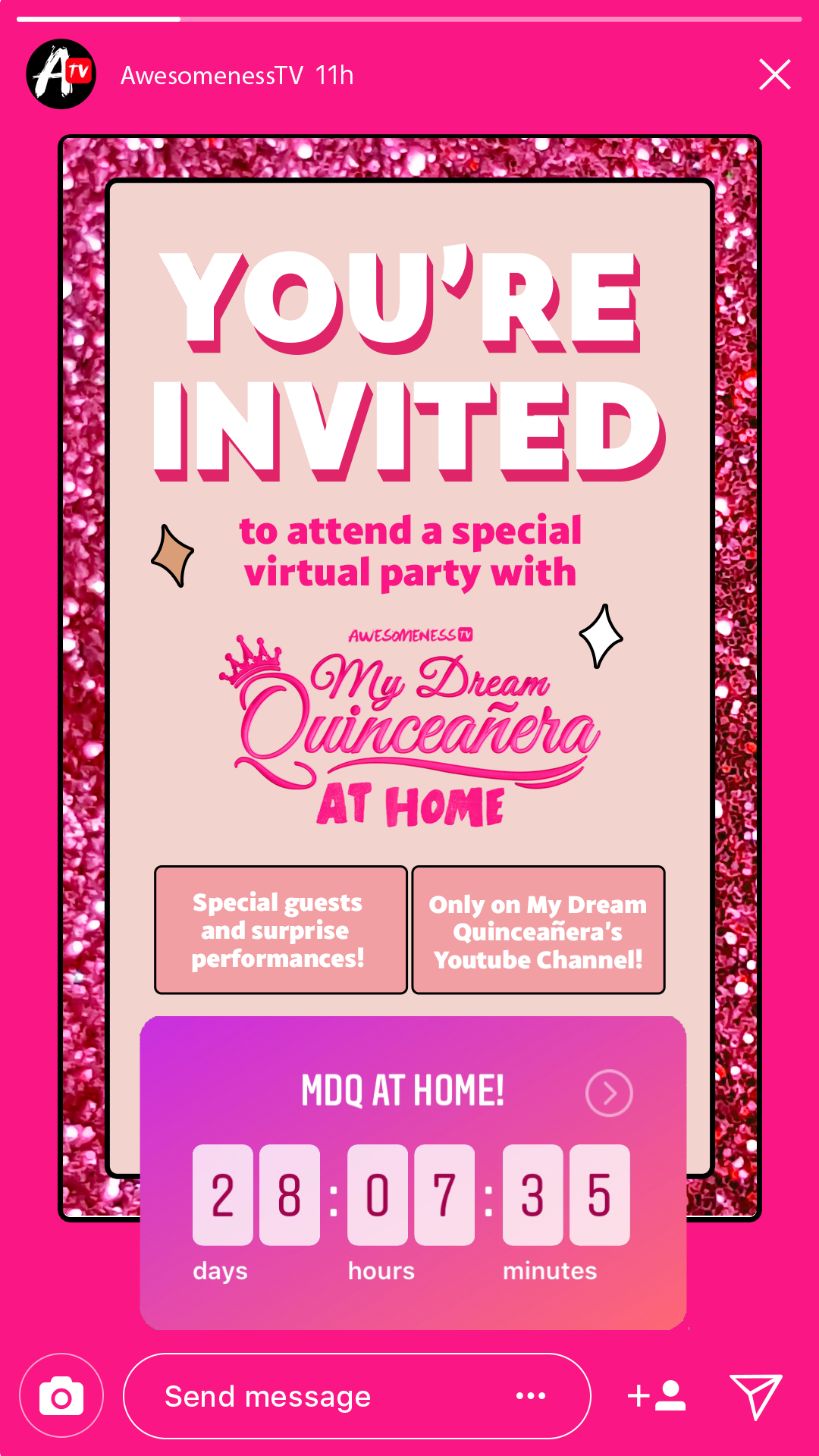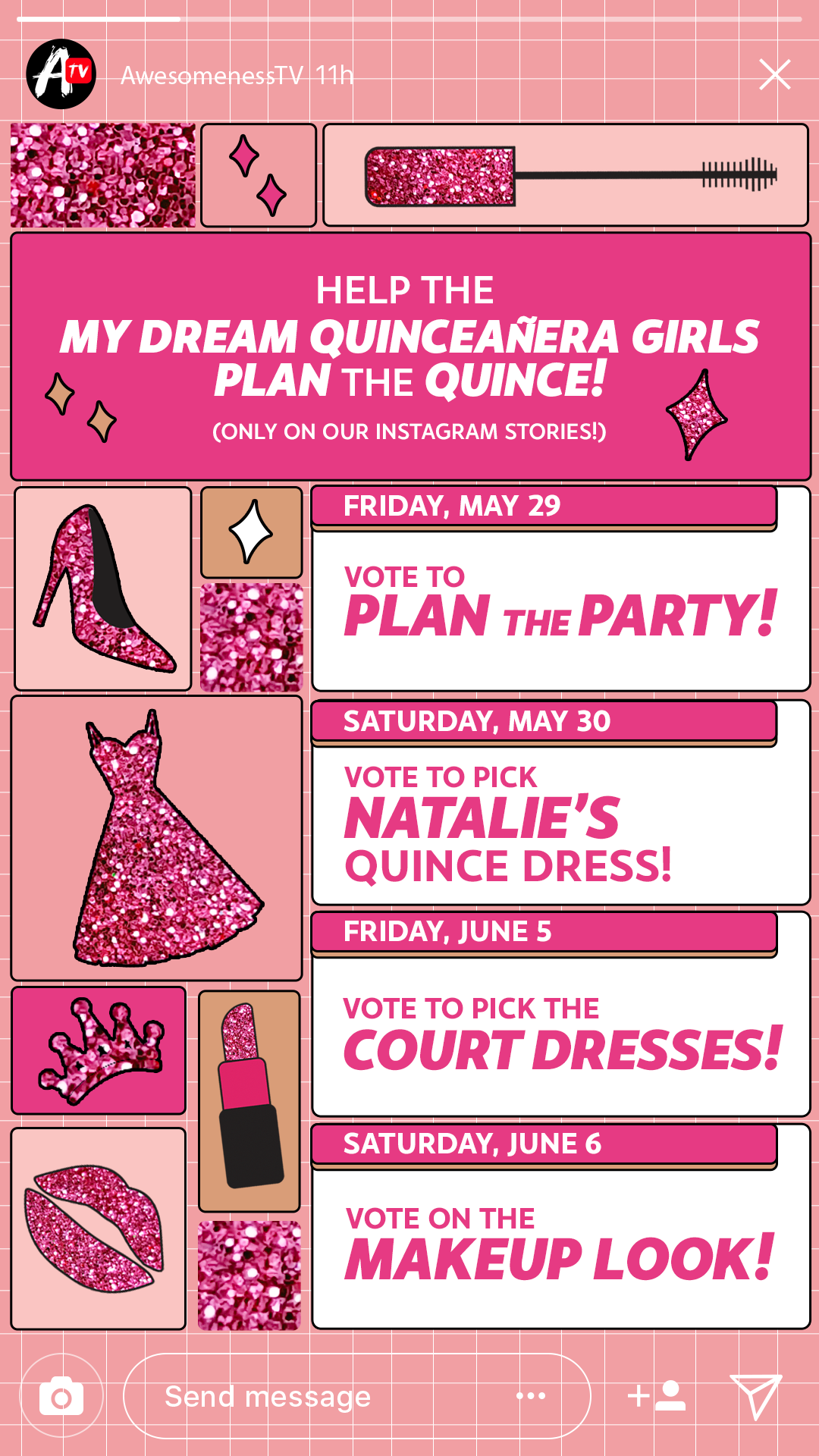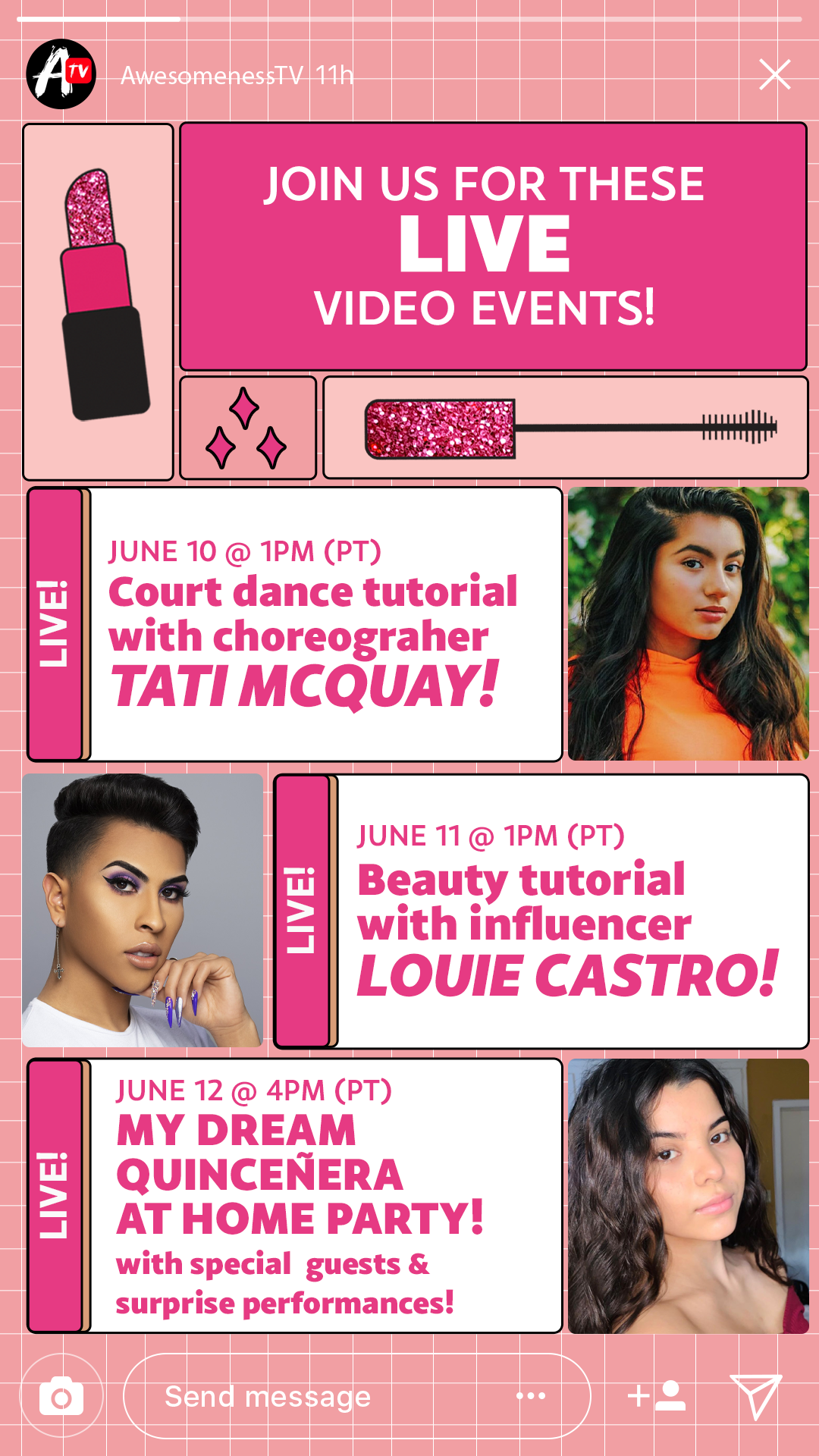 The Click was a fairly new show to ATV and I enjoyed the new challenge. This show has a very different style than the other campaigns I had been working on, and the futuristic style was new and fun for me to explore!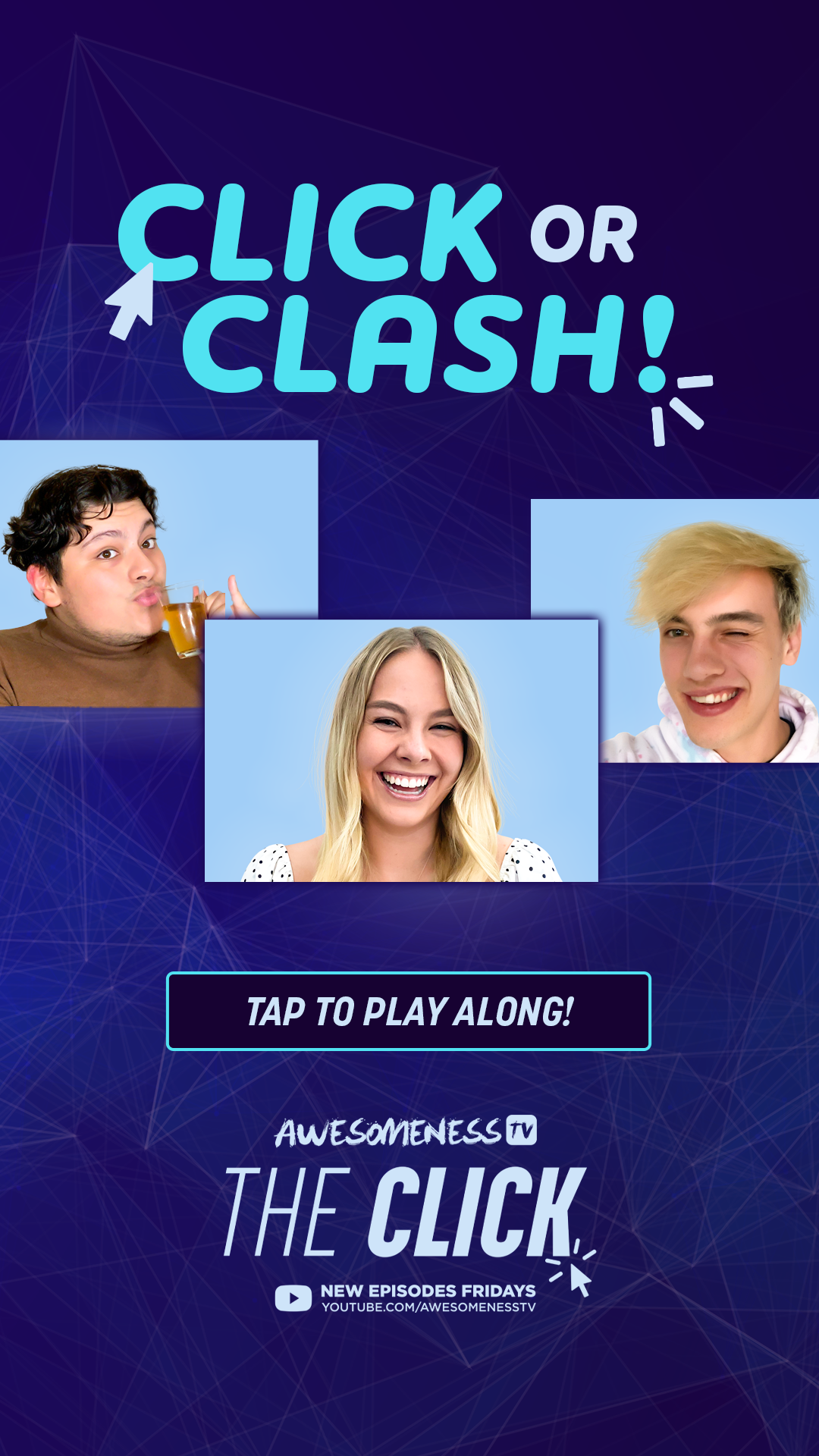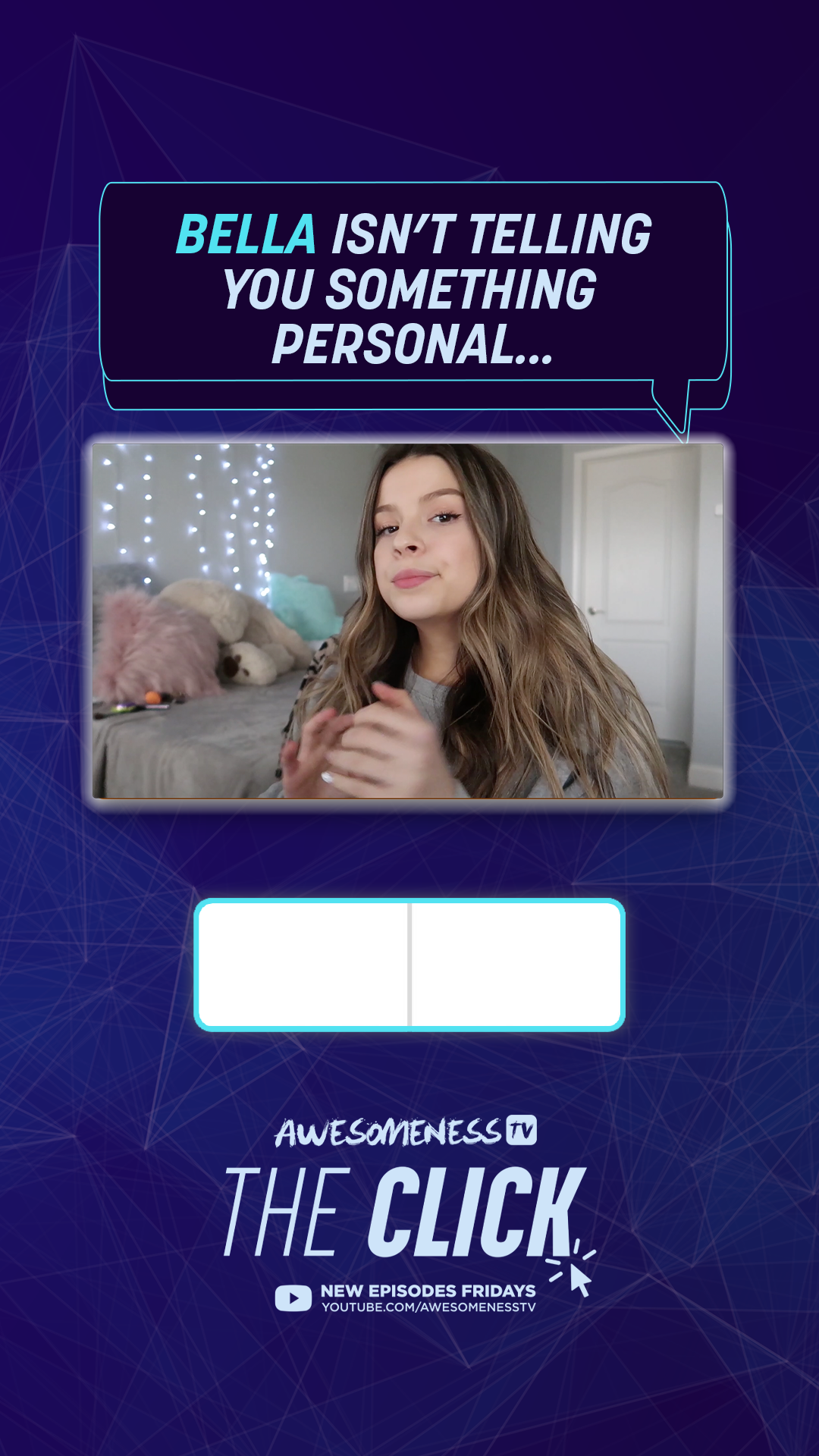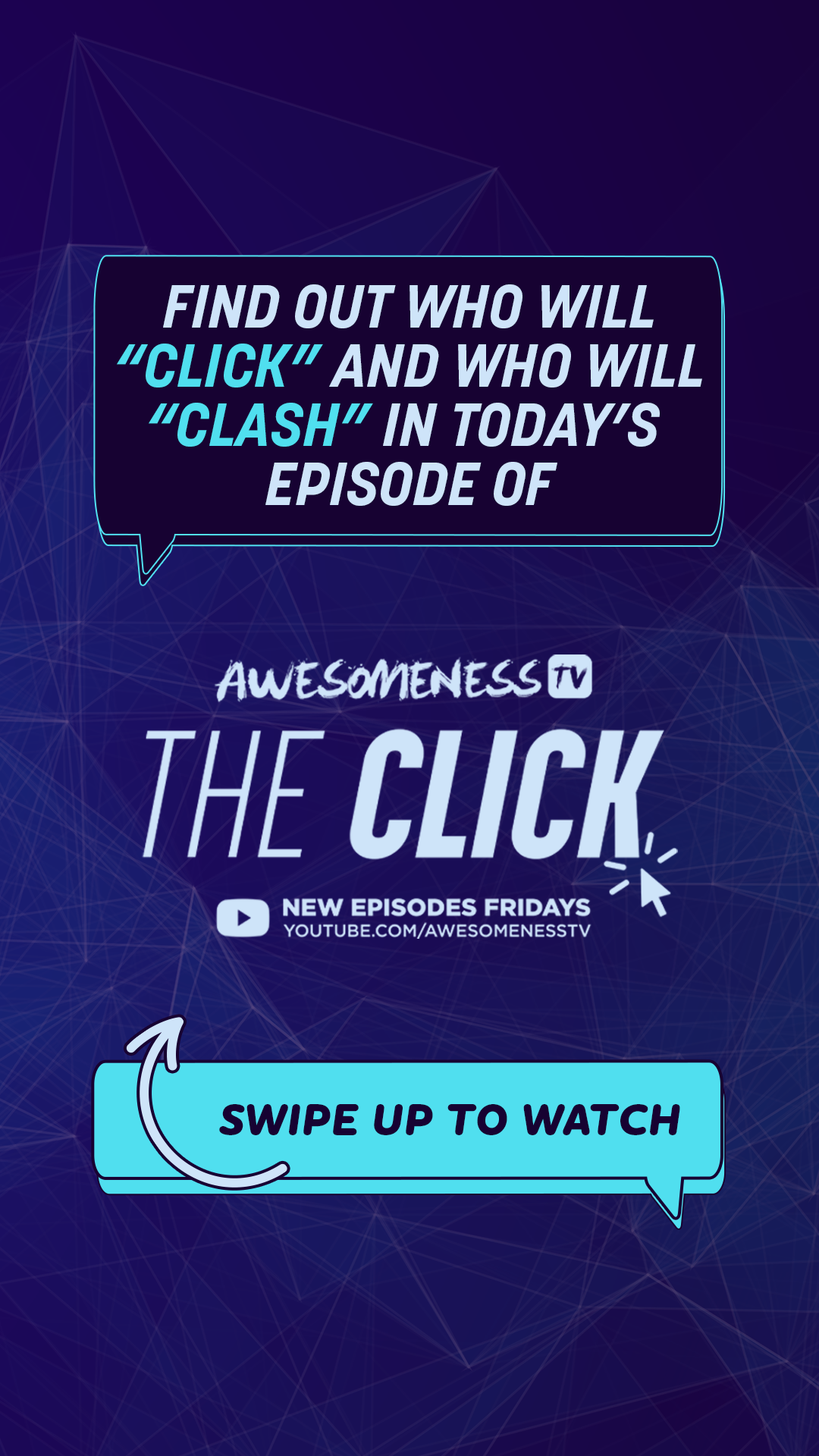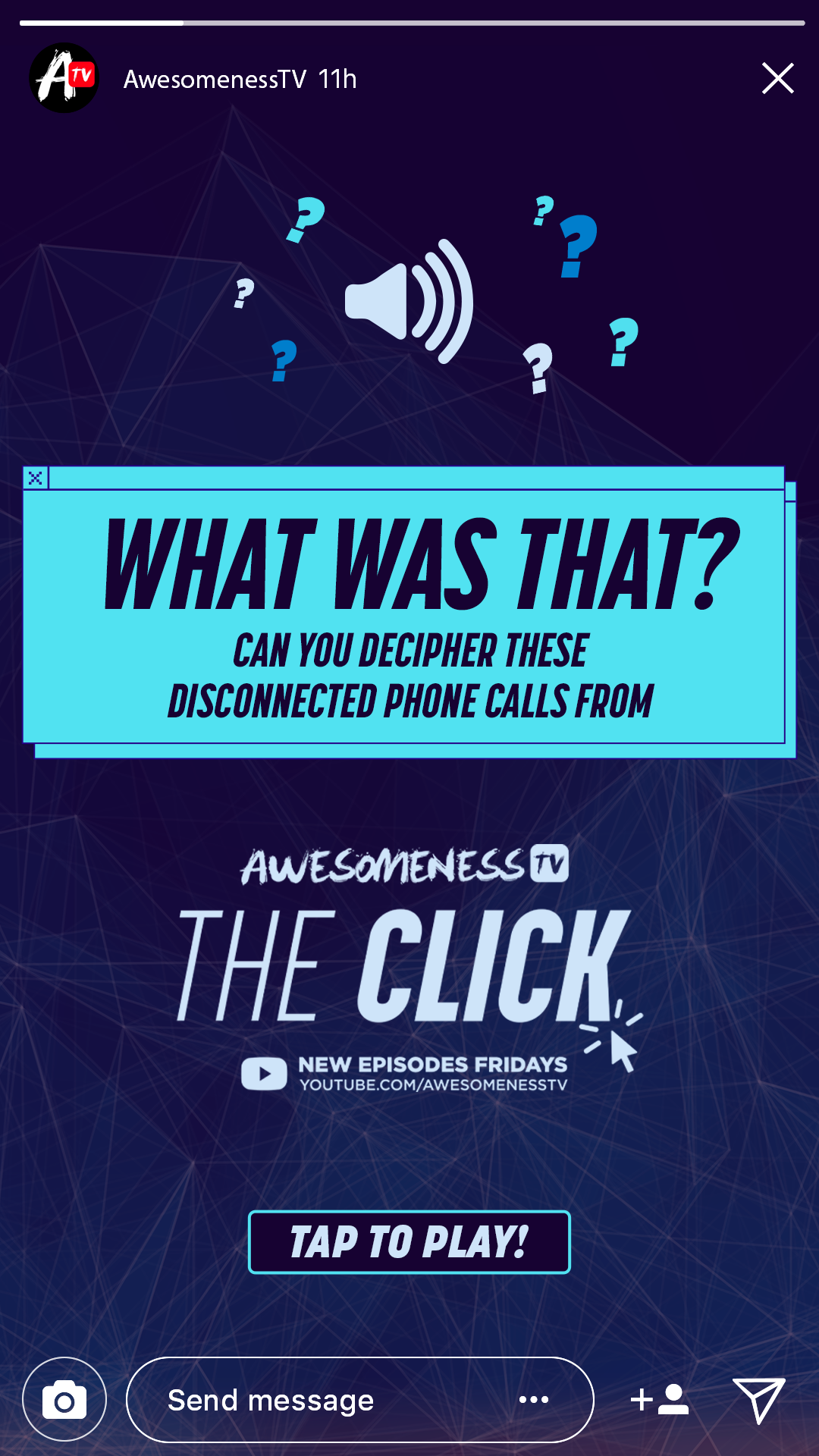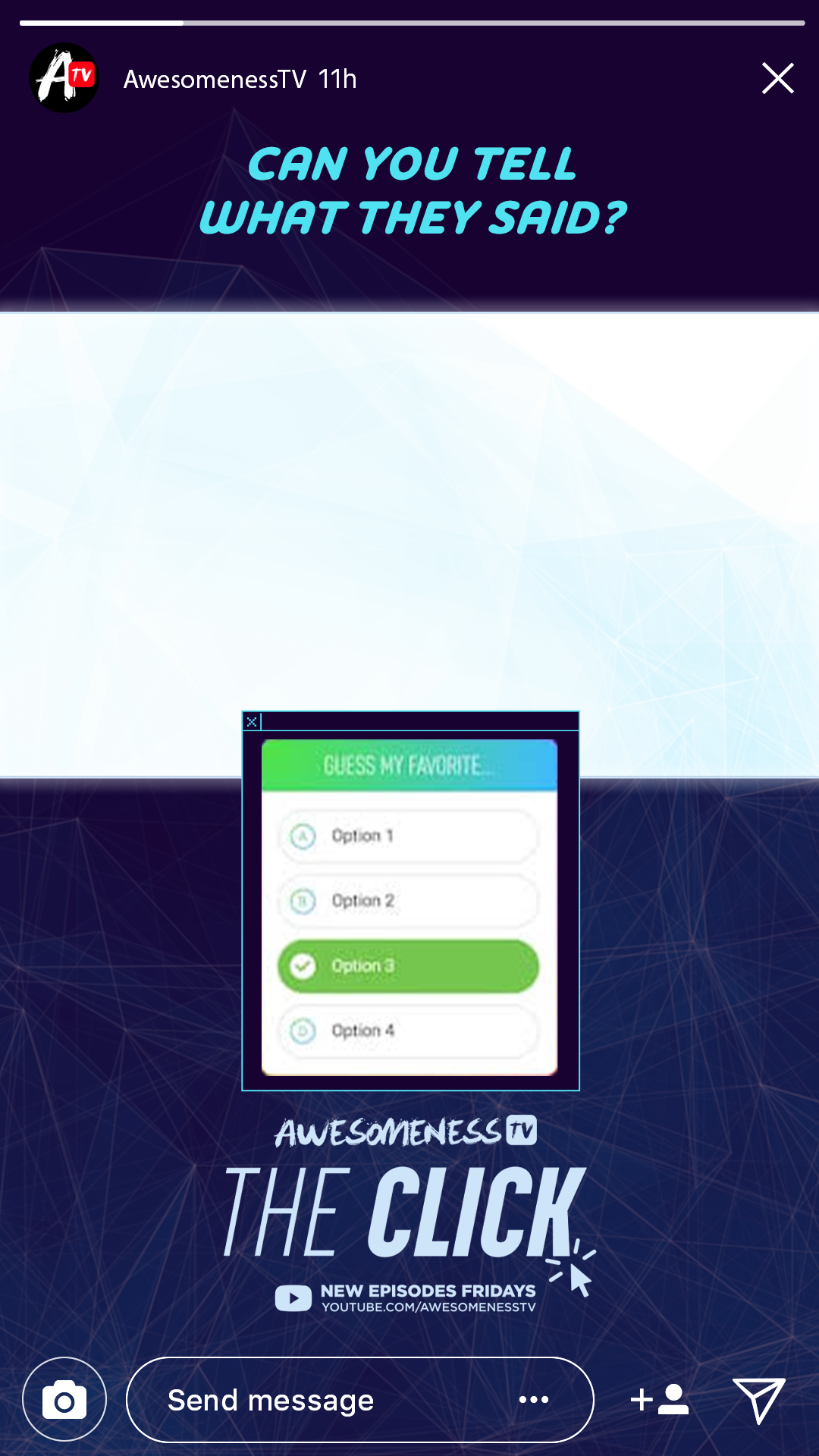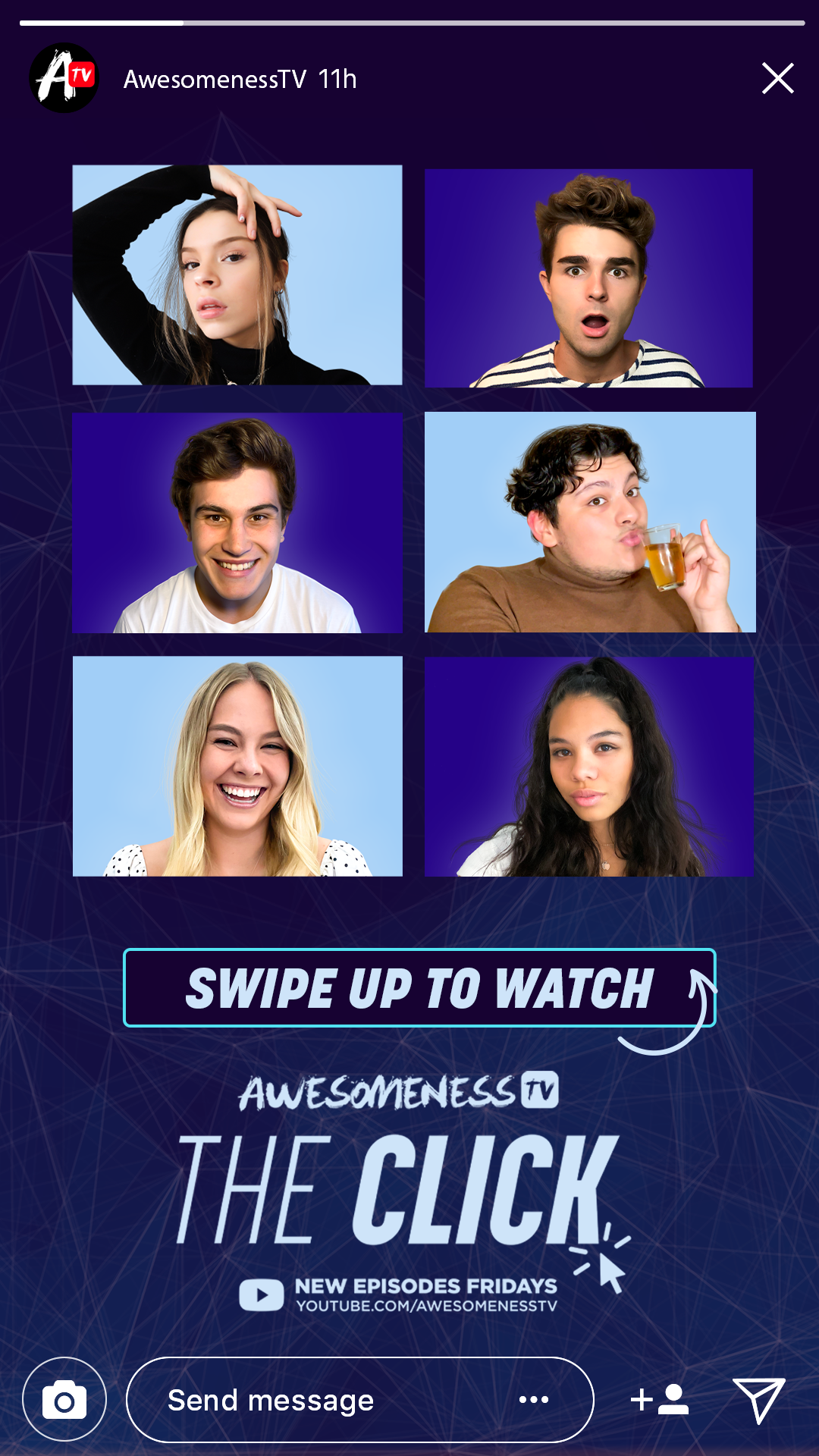 I entered into this position as a Freelance Designer at the height of the pandemic in the United States, so the Stay at Home campaign was one of the first that I worked on and one of the most relevant to the current climate.
It was this project that I first began to expand my illustrations skills in.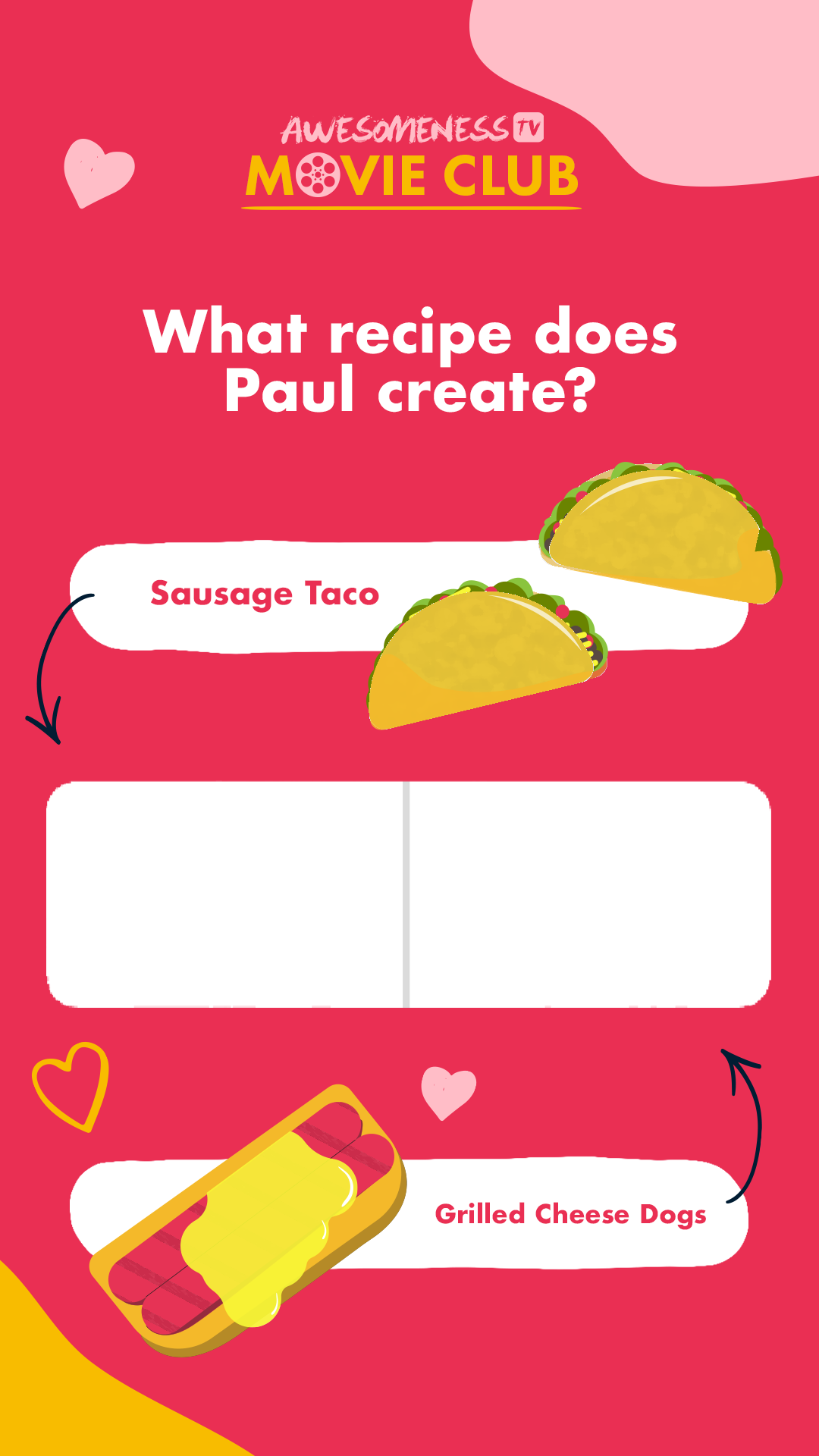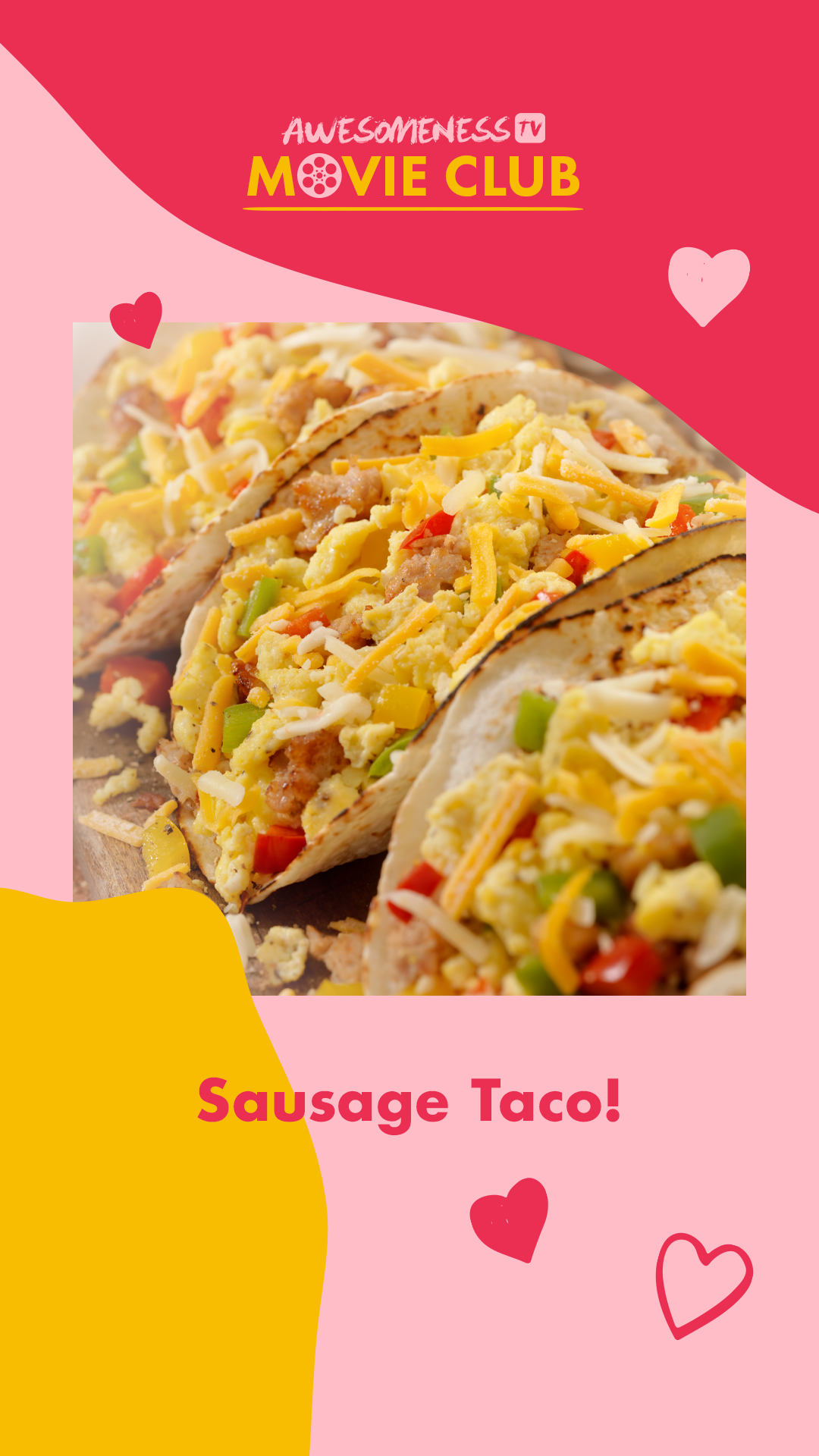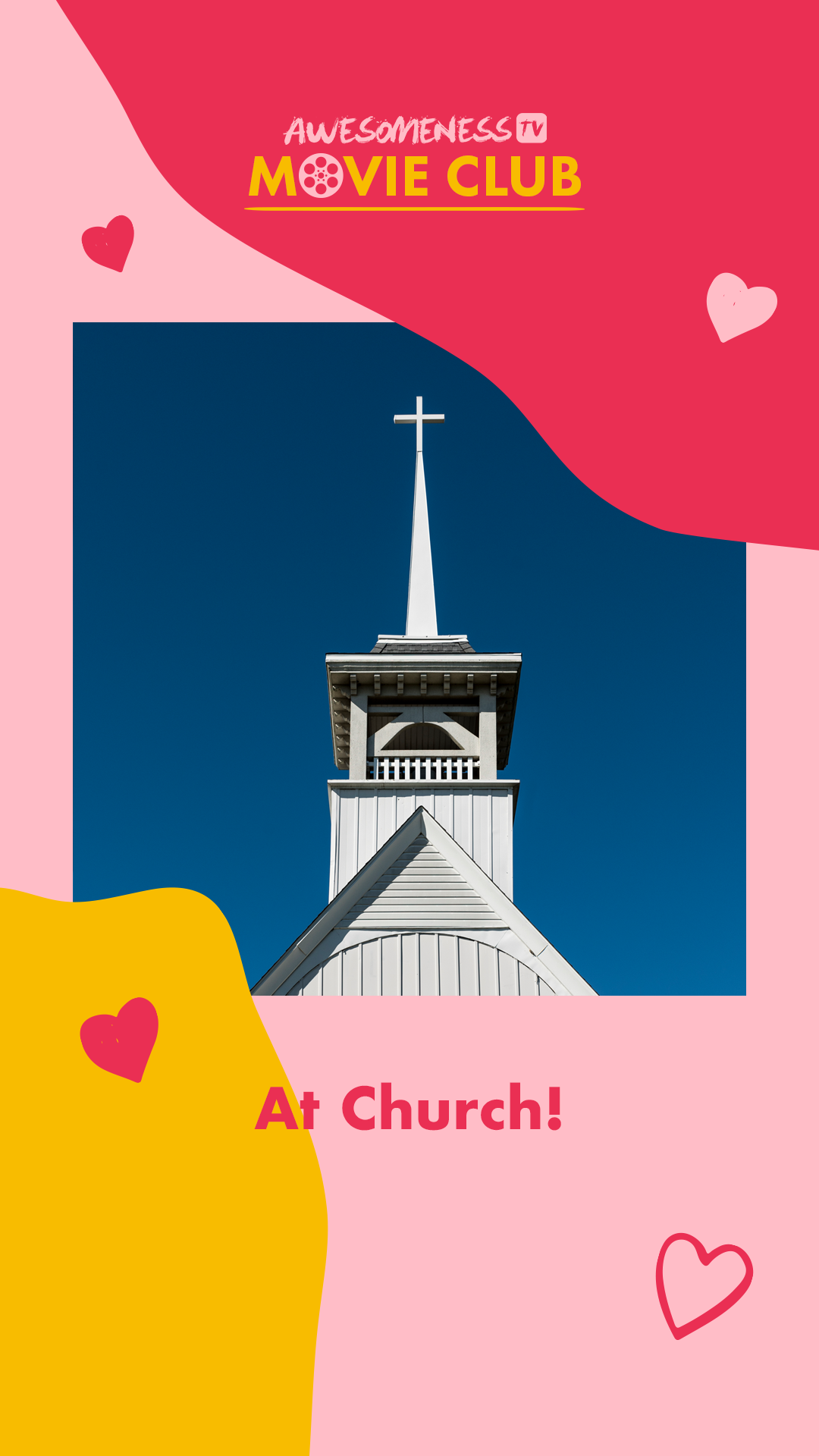 Two of my last projects at ATV and some of my favorites were these two stories. The first being a high-speed video where the user was meant to screenshot to see which song the record player landed on, and the second being a poll style series of images to create a soundtrack based off of the movie series To All the Boys.

The latter project presented some complications with finding photos of the artists that were approved to be used by the company, which was a new hurdle I had not encountered as an undergraduate student.