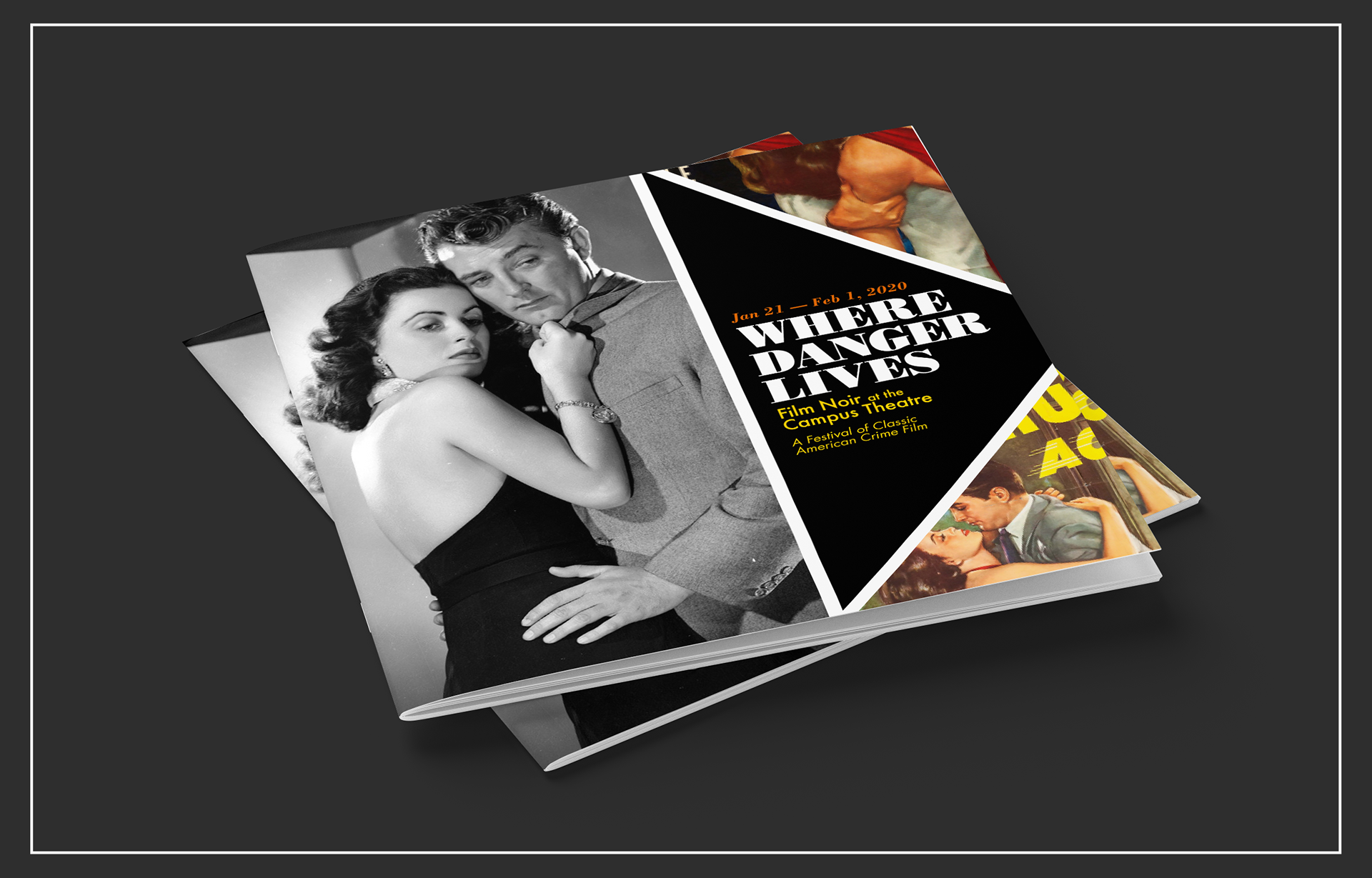 Film Noir is a staple of American culture, and for this project, I was challenged to create a booklet that celebrates this great moment of American history.
For my design, I chose to use the original movie posters in addition to the film stills to show appreciation to the history of the films. Each featured photo has a quote and a movie poster of the respective show, and a yellow rule to guide the reader to the description and show time of that film. 
This booklet was 24 pages in all, and I enjoyed working with so much provided copy. It was a fun challenge to organize the text of the film descriptions in a consistent yet versatile manner. More than this, I enjoyed being able to work with a print shop and produce tangible copies of my booklet.