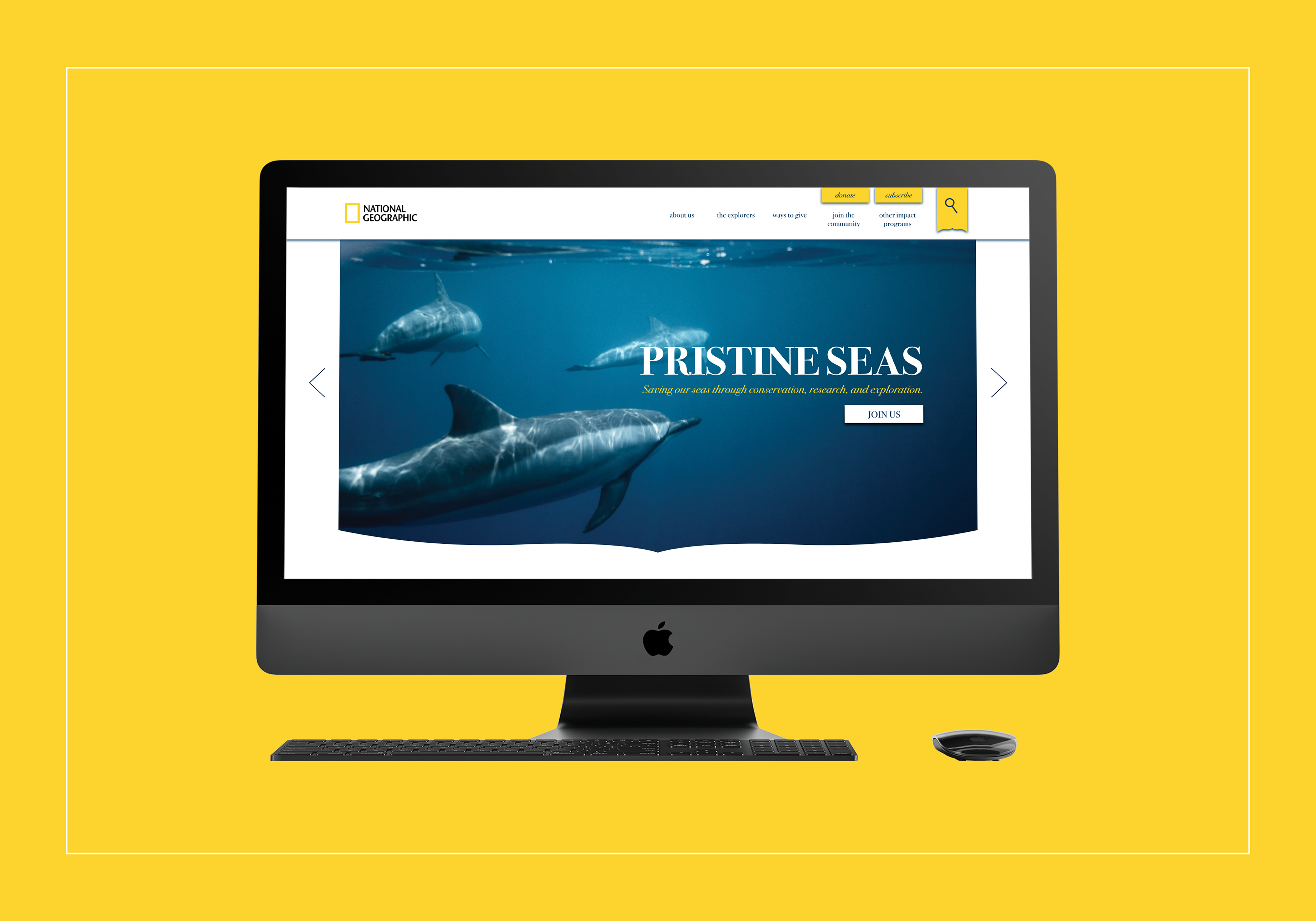 For my first web design project, I was tasked with creating an email campaign and a corresponding landing page for the National Geographic Pristine Seas Initiative. 
I set to working on wireframes for my design, and let the 12-column grid and the required modules guide me. To add some extra character and to tie the pieces together, I included a whale tail element to guide the user through the work.
In addition to the three emails and the landing page, I created a mobile conversion to further simplify the landing page's layout. After I was finished with my designs, I converted my finished work into MailChimp to acquire an understanding of the software.